Best Wheelchairs for Multiple Sclerosis
For patients with multiple sclerosis, finding a wheelchair that offers comfort, mobility, and built-in fall prevention can be essential for maintaining independence and quality of life. 
Broda positioning wheelchairs are well-suited to individuals with multiple sclerosis. These chairs feature high-quality construction and design elements specifically engineered to support people with MS. Its durable nature ensures smooth movement both inside and outside of your home, while its ergonomic design promotes optimal posture and reduces fatigue. Additionally, its built-in fall prevention technology helps prevent slips or falls when getting in or out of the wheelchair. Whether you are looking for a sturdy manual wheelchair for everyday use or as a backup for a power wheelchair, Broda us an excellent solution for Multiple Sclerosis.
The Importance of a Backup Wheelchair
Power wheelchairs are complex mechanical devices that many people with MS rely on for their everyday mobility, but what happens when these chairs inevitably need repair? Whether it's scheduled maintenance or an unexpected breakdown, you'll want to have a backup plan in place to maintain your mobility while your power wheelchair is being repaired. Broda wheelchairs are excellent backup wheelchairs because they are comfortable, maneuverable, and need very little maintenance of their own. Whenever you need it, your Broda chair will be ready to roll. 
Stability & Durability for Multiple Sclerosis
When looking for a wheelchair for someone with a diagnosis of multiple sclerosis, it's important to find one that can provide both stability and durability. With sturdy construction, Broda wheelchairs are designed to meet these needs. The Comfort Tension Seating System distributes the user's weight across multiple points, providing maximum support and reducing stress on joints. Additionally, Broda chairs feature stable foot supports that can swing to the side to allow the user to place their feet on the ground during transfers. 
Comfortable Active Wheelchairs for Patients with MS
In addition to its supportive design features, Broda wheelchairs also prioritize comfort by offering multiple seat sizes and back heights, along with adjustable arm and leg supports. Broda pedal wheelchairs are perfect for people with Multiple Sclerosis to maintain physical activity, even while seated. Physical activity can help delay the onset of spasticity.1 As such, it is an important consideration to find the appropriate wheelchair that will support an active lifestyle. Users can self-propel their Broda pedal wheelchair with their hands or feet or both. The Encore Pedal Wheelchair and Latitude Pedal Wheelchair also have the Broda Dynamic Rocking feature. During the rocking motion, the user shifts their weight forward, encouraging their legs to move.  
Wheelchair Seating for Balance Impairments
Although some wheelchair cushions have plush, immersive seating surfaces, they can create instability for people with balance impairments. Wheelchair users with multiple sclerosis should take care in selecting a comfortable, yet stable seating solution. The Broda Comfort Tension Seating® system molds to the user's body. The seat and back of the wheelchair offers optimal immersion while providing a stable surface. People with MS can have the comfort they need without the instability of air-filled cushions or deep foam.
Protection from Overheating
Comfort Tension Seating® and the corresponding slim cushions also allow for more airflow than is possible with a standard wheelchair cushion. Broda also offers the Slim Posture Padding (SPP) Package for those who need positioning cushions that are breathable and low-profile.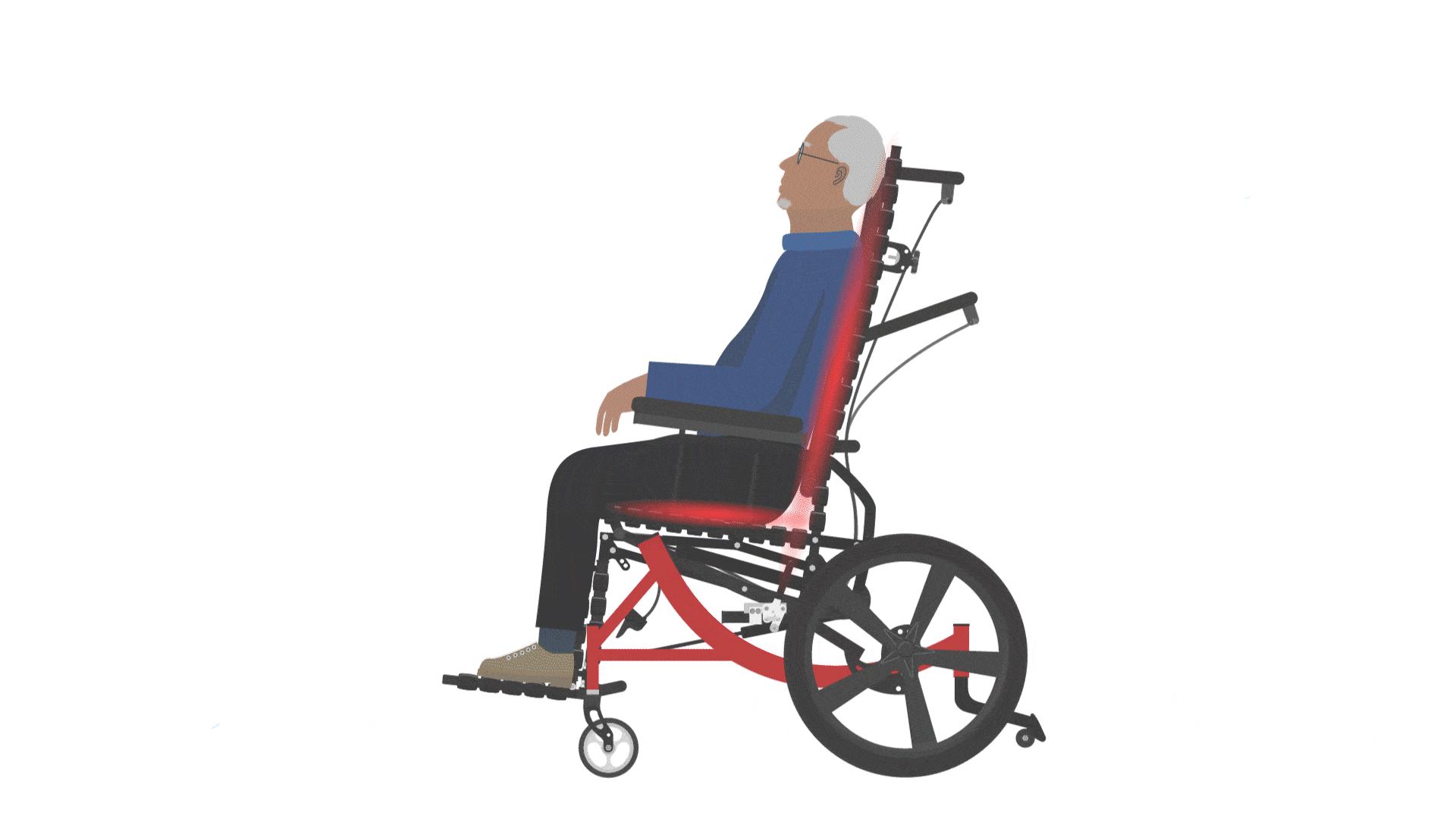 Hygiene Routines for Multiple Sclerosis
Multiple sclerosis can lead to decreased mobility, which creates a host of challenges for maintaining hygiene. Wheelchair users with multiple sclerosis may find it difficult to clean areas that are typically easy to reach. Broda shower commodes feature tilt-in-space and recline features, allows multiple access points for cleaning.  Additionally, the arm and leg supports are removable to make side transfers simple and lower the risk of falls.  
An Excellent Choice for MS
If you are looking for a wheelchair that prioritizes comfort and stability, consider investing in a Broda positioning wheelchair for multiple sclerosis. Whether you need a manual wheelchair for everyday use or a backup option for your power chair, these wheelchairs offer unparalleled support and durability. With high-quality construction and comfortable design features, they offer stability, support, and mobility all in one. Learn more about Broda wheelchairs and how they can help you or a loved one with multiple sclerosis maintain independence. 
Our Recommendations
Need Support for Your MS Journey?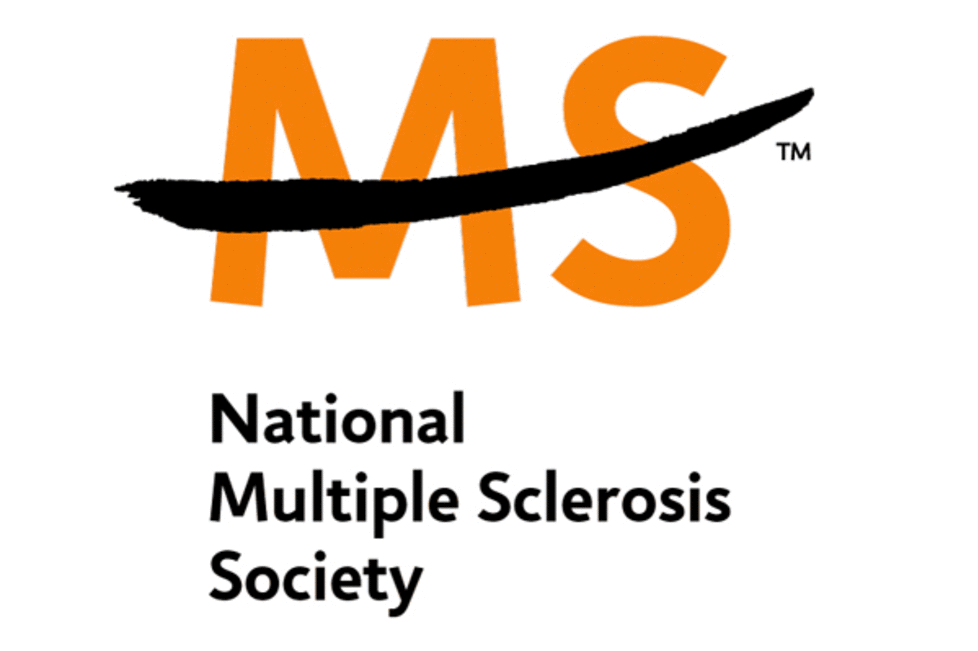 The National Multiple Sclerosis Society is here to help. Learn more about symptoms, diagnosis, and treatments, plus get access to the resources and support that you need to live well with MS.
References
Andreu-Caravaca, L., Ramos-Campo, D. J., Chung, L. H.,

Manonelles

, P.,

Abellán-Aynés

, O., & Rubio-Arias, J. Á. (2021). Impact of Lockdown during COVID-19 Pandemic on Central Activation, Muscle Activity, Contractile Function, and Spasticity in People with Multiple Sclerosis.

BioMed Research International

,

2021

, e2624860.

https://doi.org/10.1155/2021/2624860