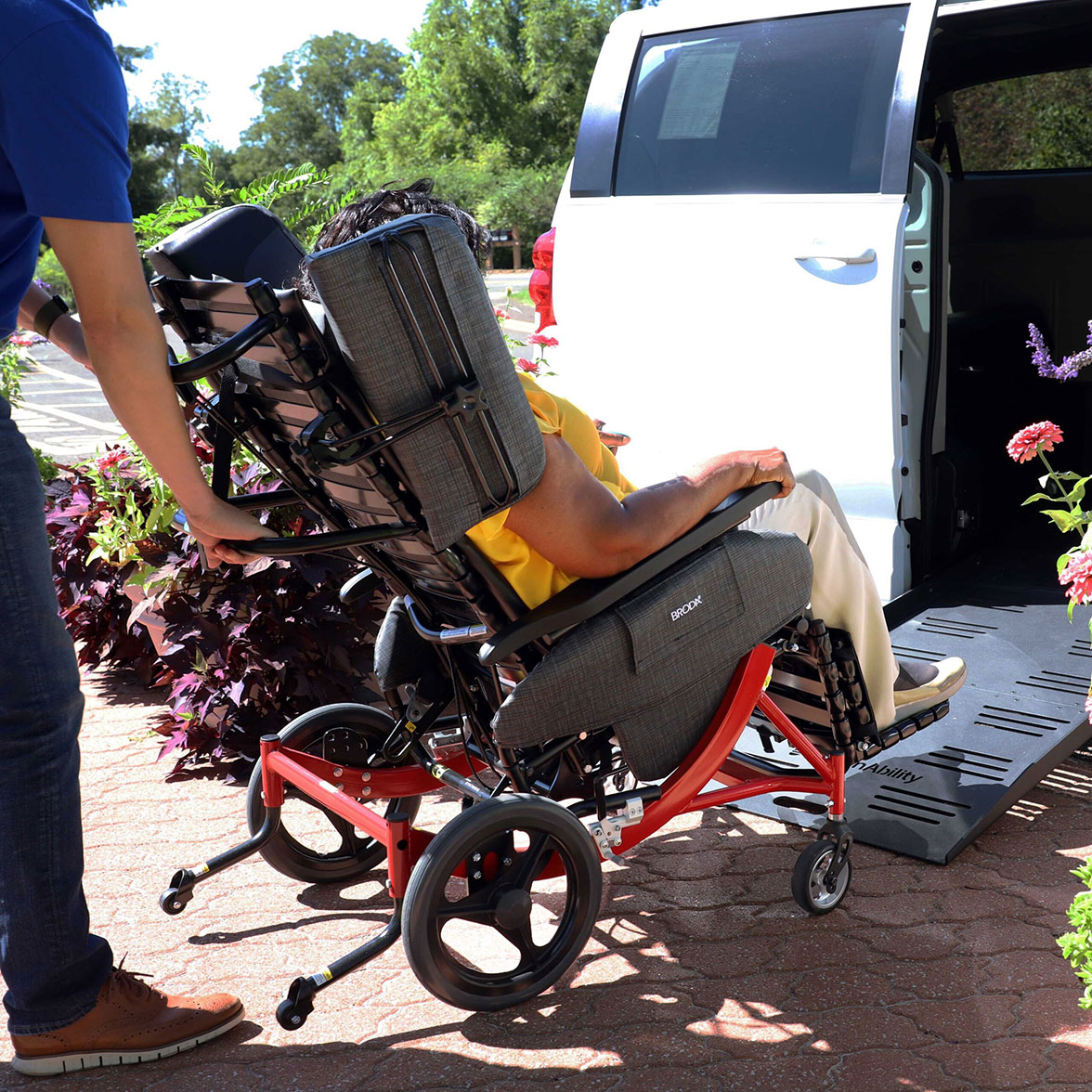 The WC19 transport wheelchair certification distinguishes whether a wheelchair is safe to use as a seat in a motor vehicle, such as a van or a bus.
The Wheelchair Transportation Standards for North America are voluntary standards that add an extra level of protection for wheelchair users. Although not currently a legal requirement for wheelchair vehicle transport, these standards are the guiding principles that encourage mobility device manufacturers to include crash protection when manufacturing their wheelchairs.
In 2000, the American National Standards Institute (ANSI) approved Standard No. WC19: "Wheelchairs Used as Seats in Motor Vehicles," making the guidelines the voluntary national standard in the United States. Furthermore, there are similar international wheelchair transportation safety voluntary standards from the International Organization for Standardization (ISO). The University of Michigan Transportation Research Institute (UMTRI) monitors compliance with these standards and issues the WC19 certification.
What Makes a Wheelchair WC19 Certified?
To be WC19 compliant, a wheelchair must meet the following criteria:1
Four easily accessible securement points on the wheelchair frame
A wheelchair-anchored pelvic belt restraint
WC19 labeling on the wheelchair frame and belts
Successful completion of a 30-mph, 2-g frontal impact crash test without any components failing. An occupied crash test with a test dummy is a plus.
Securement geometry that accepts a securement strap end-fitting hook
A clear path of travel that allows proper placement of vehicle-mounted occupant safety belts next to the skeletal parts of the passenger's body
No sharp edges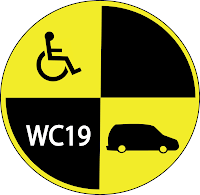 Having a WC19 transport wheelchair certification also means that a manufacturer or supplier can make specific claims about their product's performance. For example, they can claim that their wheelchair is "durable" or "stable" when being used as a seat in a motor vehicle. Additionally, they can also provide assurance to consumers regarding safety features such as brakes, leg supports, IV poles, and other wheelchair accessories. By having this certification in place, consumers have peace of mind knowing that their chosen wheelchair has been tested against rigorous safety standards and will provide an acceptable level of mobility for everyday travel.
In conclusion, obtaining a WC19 transport wheelchair certification is an important distinction for both manufacturers and consumers alike. It certifies that a manufacturer has taken the necessary steps to ensure their product meets certain safety standards for vehicle travel. This type of certification assures consumers that the wheelchair they purchase is safe and reliable under a variety of conditions while simultaneously promoting trust with potential customers who are looking for quality assurance when purchasing medical equipment such as wheelchairs.
All WC19 Certified Wheelchairs from Broda
References
WC19 Your Ticket to Ride Safely. (2010, August 18). The WC19 Information Resource: Crash-tested wheelchairs & seating systems. https://www.rercwts.org/WC19.html