Real Stories, Real Comfort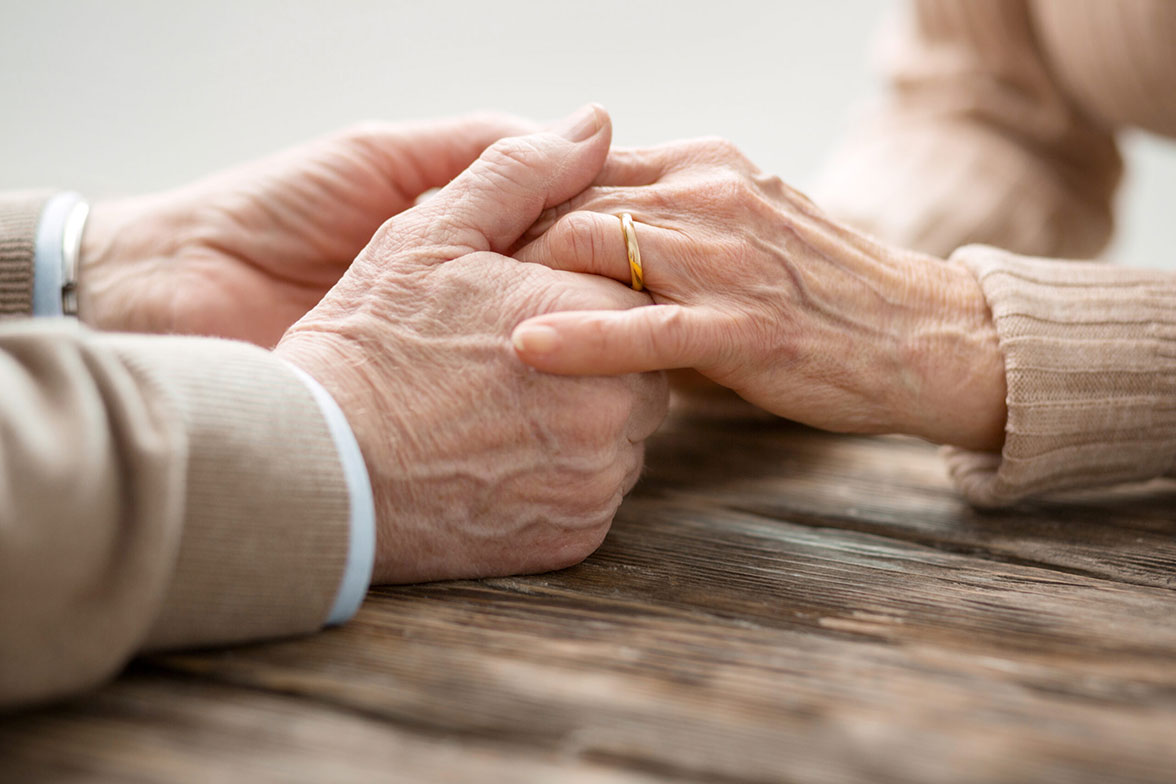 Broda Kept My Wife Comfortable
My wife was in a nursing home for more than 5 years battling with Alzheimer's. During her last years, she couldn't move or get in/out of bed…As a result of her condition, she needed a very comfortable wheelchair. I checked with Medicare and they only covered stiff, straight-up, non-padded wheelchairs. My wife's caring facility got her a Broda…which I paid a monthly fee for rental. After less than a year, I decided to purchase the wheelchair for my wife to keep her comfortable. During her last year, she was very comfortable in her padded Broda Midline Chair. I would highly recommend this Broda product to anyone who is in need of a very comfortable wheelchair in a nursing home, senior care facility, or even at home.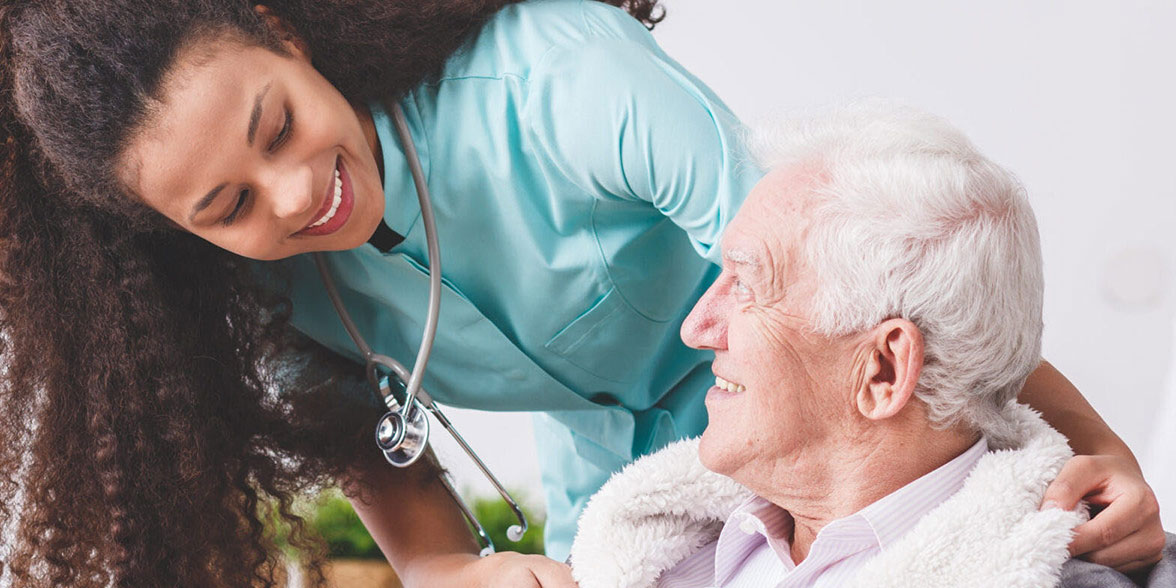 Easy to Use & Durable
We have two Broda chairs- one for a resident with Huntington's Disease, and one for a resident with Parkinson's Disease. The Huntington's resident is severely spastic with uncontrolled movements. We have tried multiple chairs with lap restraints and lap belts with no avail. The resident had severe, injurious falls and has had no falls since the Broda placement. The chair for the Parkinson's resident is used for comfort and he has had no discomfort since using the Broda chair. The staff really likes the Broda chairs. They are easy to use, adjust, roll, etc. They are excellent, durable chairs and we are very satisfied.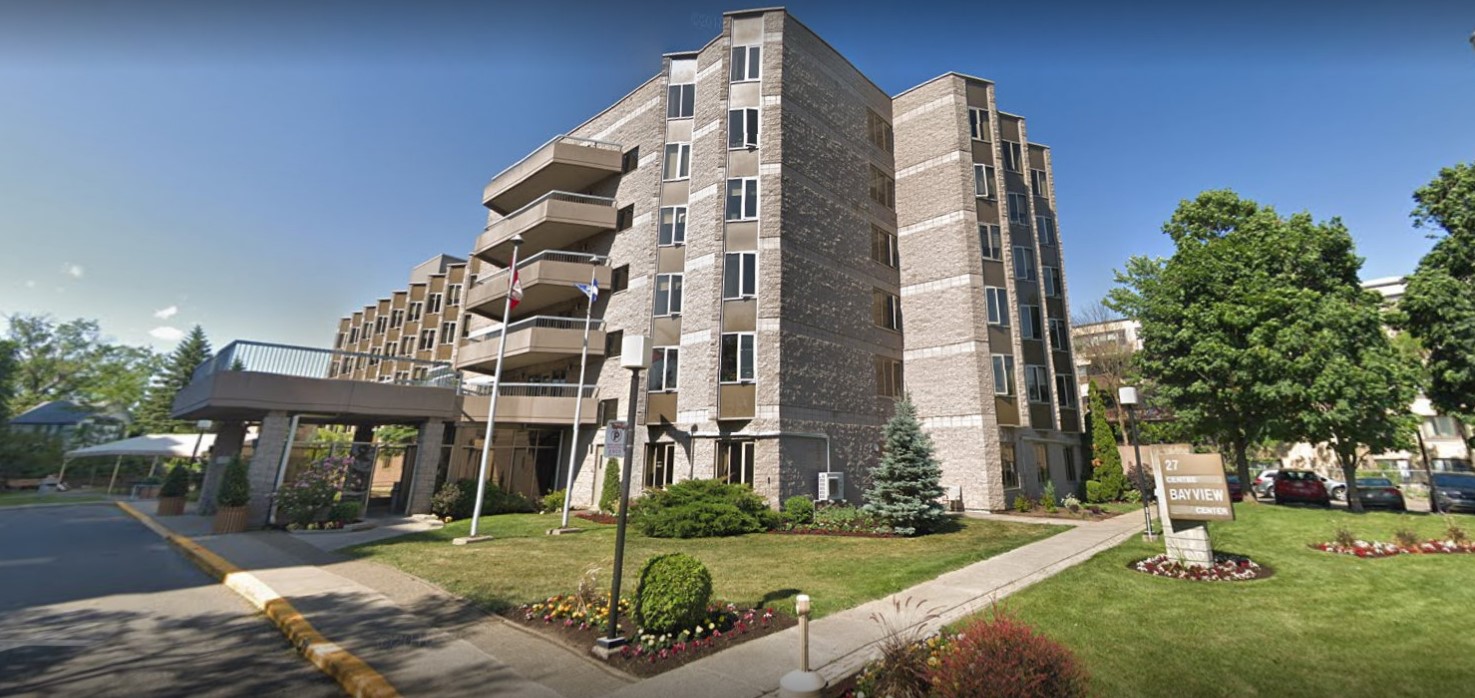 Pain Reversed & Comfort Achieved
We had an elderly resident with dementia who experienced a painful fall. Due to the COVID-19 pandemic, her family was unable to visit. She refused to eat or drink and was not compliant with her care. I could tell that her health was declining FAST and we needed to find a way to keep her comfortable enough to eat. We put her in a Broda Midline at first and she improved. Next, we rented a Broda pedal wheelchair with a pelvic positioning belt and she was comfortable enough to move around, eat, and regain energy. Broda wheelchairs are ideal for residents in her situation for comfort and pain relief.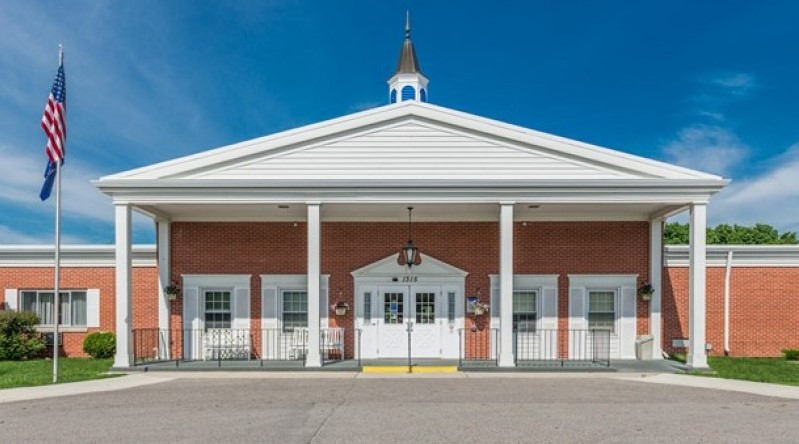 Our Patients Love the Bariatric Options
We've experienced a recent demand for bariatric care products. The Broda Revive Bariatric Shower Chair is exactly what we needed for our patients. It is a safe and comfortable seating system that is able to accommodate a weight of up to 800 lbs. The transition from bed to chair allows for ease in transfers due to the tilt in space/recline feature. The shower chair also doubles as a commode, so pts. don't have to make two separate transfers. The strapping material and frame of the model makes for ease in cleaning also. Our patients love the chair!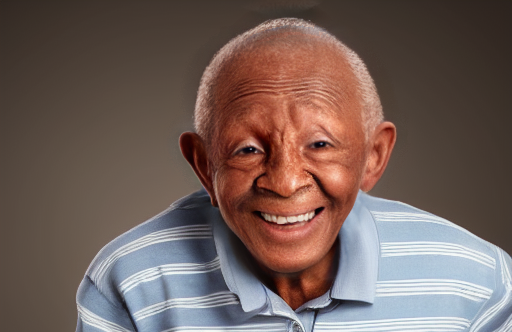 Solving the Unsolvable
Our facility had a gentleman with severe contractures in his legs and he had not been out of bed for a very long time. We tried various other seating options with no success. Finally, as a last resort, our Rehab Manager suggested we call Broda. After discussing his needs, we arranged a trial of an Elite Positioning Wheelchair for this resident. For the first time in a very long time, the resident was able to be out of bed, comfortable, and social again. We want to thank Broda for solving an issue that we thought was unsolvable.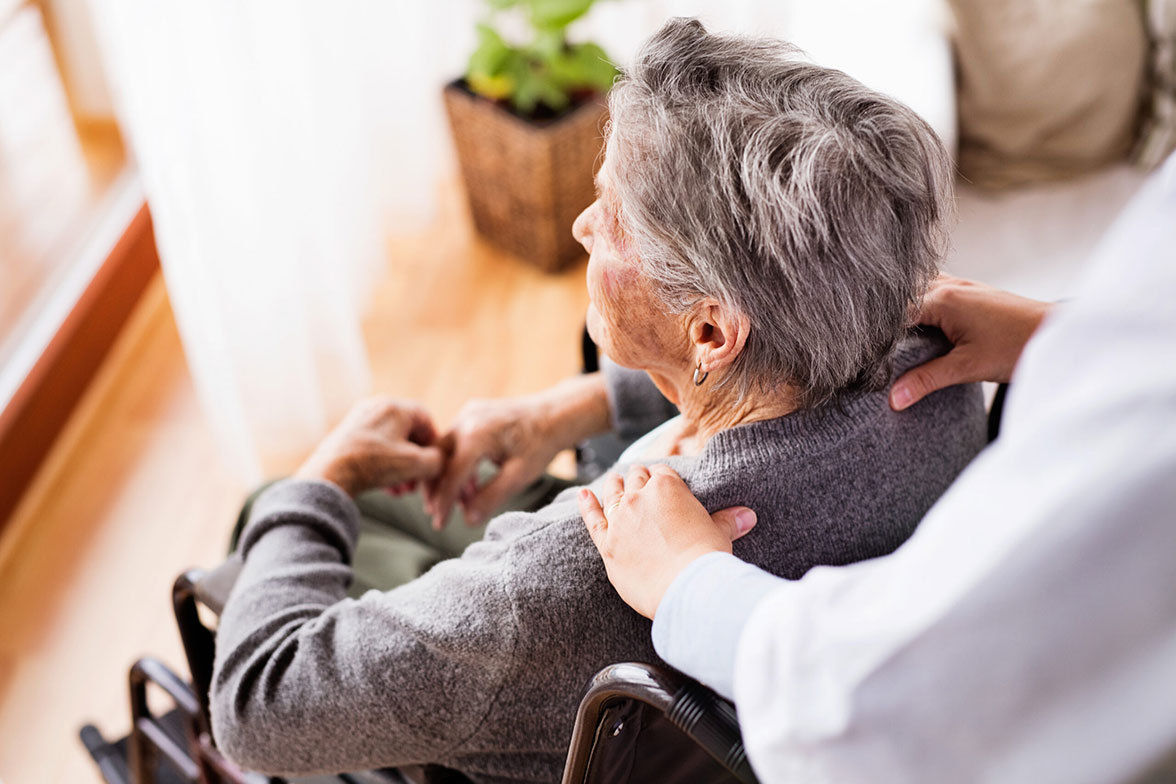 No Problems with Skin Integrity After Broda
We have not had any skin breakdown with our residents in the Broda Tilt Recliner chairs since we started using them four years ago. We attribute this to the design of the straps allowing for moisture wicking as well as the ability to easily position the chair in a tilt and/or recline position for pressure relief.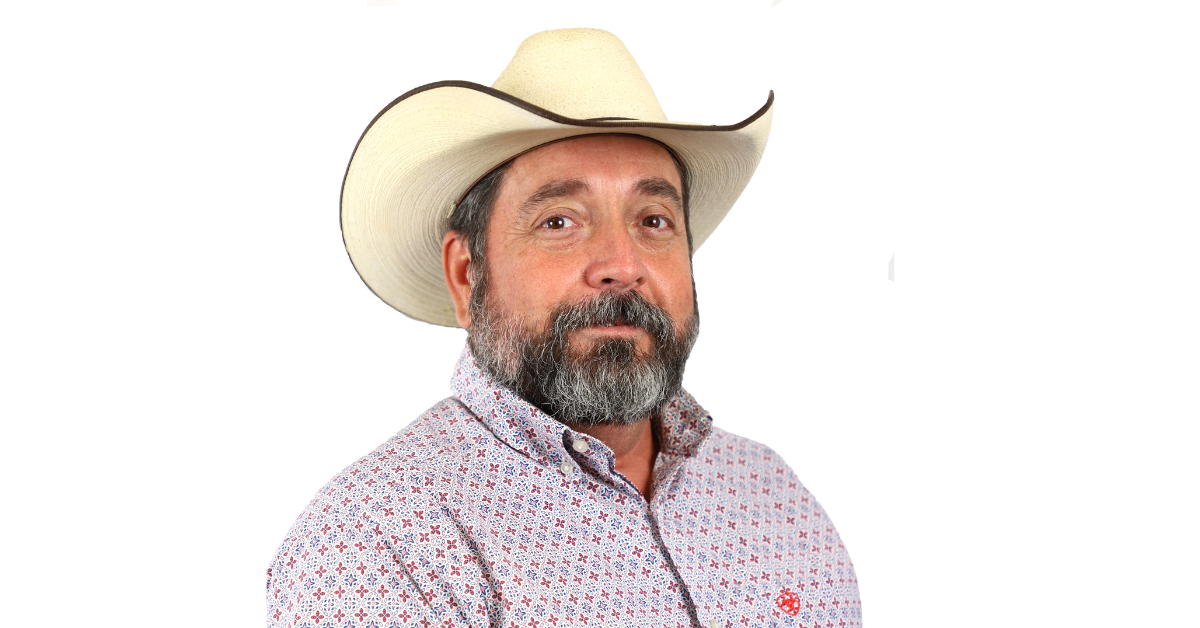 A Full-Circle Career with Broda
Brian Peacock is a certified Assistive Technology Professional (ATP) who now serves as a Broda Sales Development Representative in Texas. In his former roles, Brian has successfully used the Encore Rehab wheelchair for his clients and seen phenomenal results. With its comfortable design and easy-to-use customizations, Brian has seen many people regain their independence and quality of life.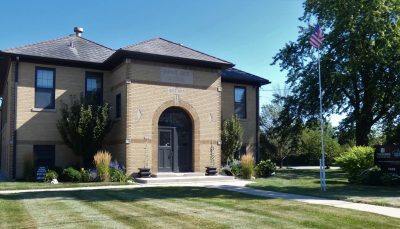 Proud to Provide Essential Comfort
"Most people need [Broda] products at a time in their lives that is not the easiest or most comfortable. Our extensive line of in-demand, cost-effective wheelchairs deliver massive benefits to users across the long-term and complex care spectrum. We go above and beyond for our customers, to improve all aspects of their lives. We're proud to provide essential comfort and enhanced quality of life to those we're honored to serve."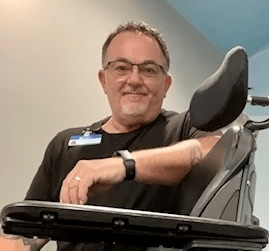 Much Better Than a Geri Chair
Mike McAdams has over 24 years of experience in skilled nursing and long-term care. "Skilled nursing has too many basic, generic solutions, like geri chairs, that do more harm than good. If you had chairs like Broda offers with infinite adjustability and positioning pads, you'd be able to alter them from patient to patient and meet each person's specific needs. Each Broda wheelchair lasts for so many years and can be repurposed for multiple patients."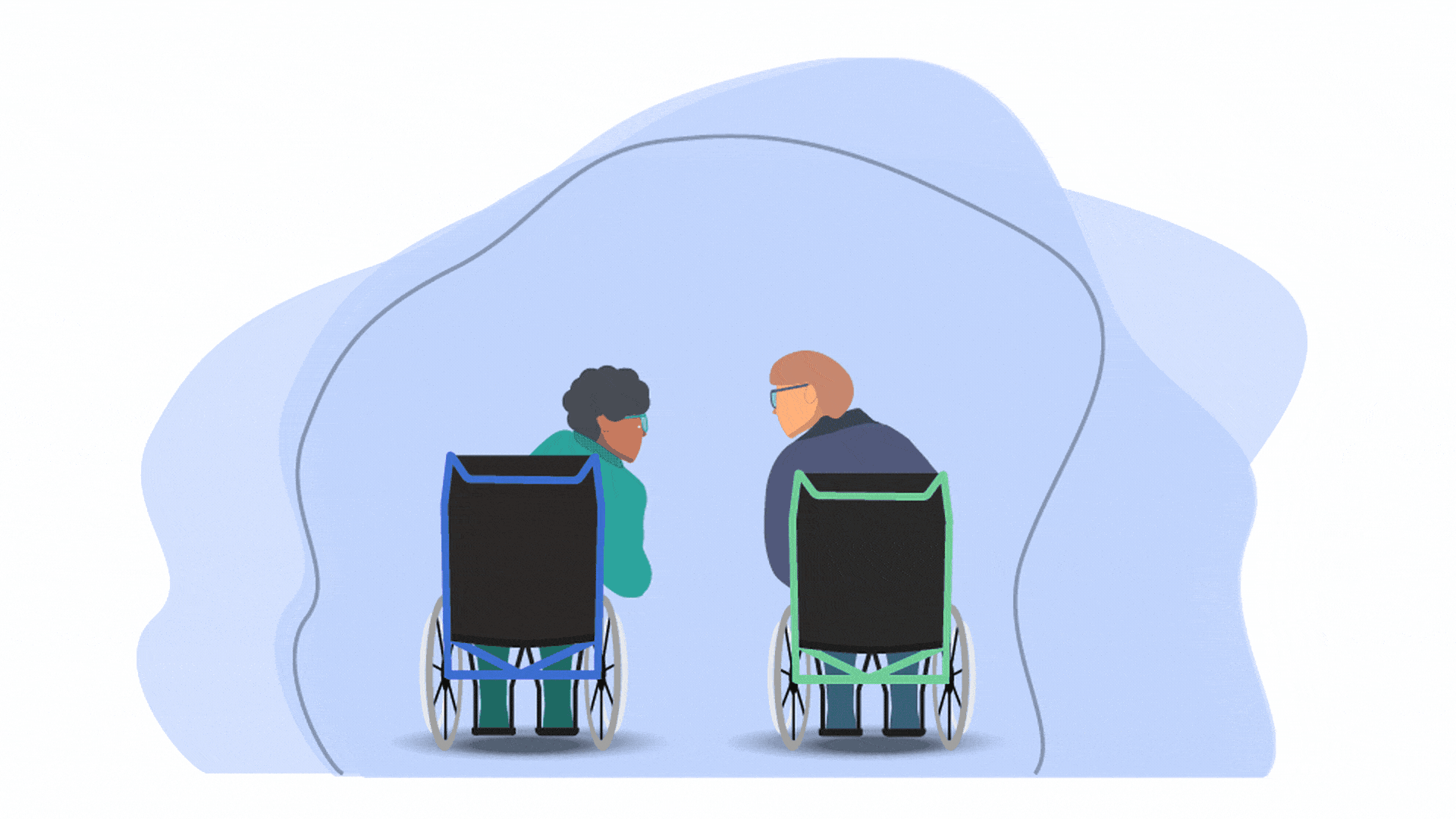 A Commitment to High Quality of Life
For over 40 years, Broda has contributed to improving the lives of thousands upon thousands of individuals from all walks of life. We are not only providers of medical equipment. We provide comfort, time with family, and the ability to do what matters most to you.
A Piece of Broda History
In the 1990's, Broda was featured as an advancement in medical technology on the American Medical Review with Charlton Heston. Many of the things that made Broda great in the past continue on today. Watch this treasure from our Broda media archives, featuring a presentation from one of our founders, Stephen Brotherston.
Innovations in Mobility: Celebrating the Encore Pedal Wheelchair
In 2019, Broda launched our innovative Encore wheelchairs. These wheelchairs were designed to be comfortable and ergonomic mobility solutions, configurable for all types of mobility and rehab needs. Check out our original video introduction for this life-changing chair.
Share Your Broda Story
Tell us more about your Broda experience for a chance to win a brand new Broda wheelchair for you or a person in need. Terms and conditions apply.