Real Stories, Real Comfort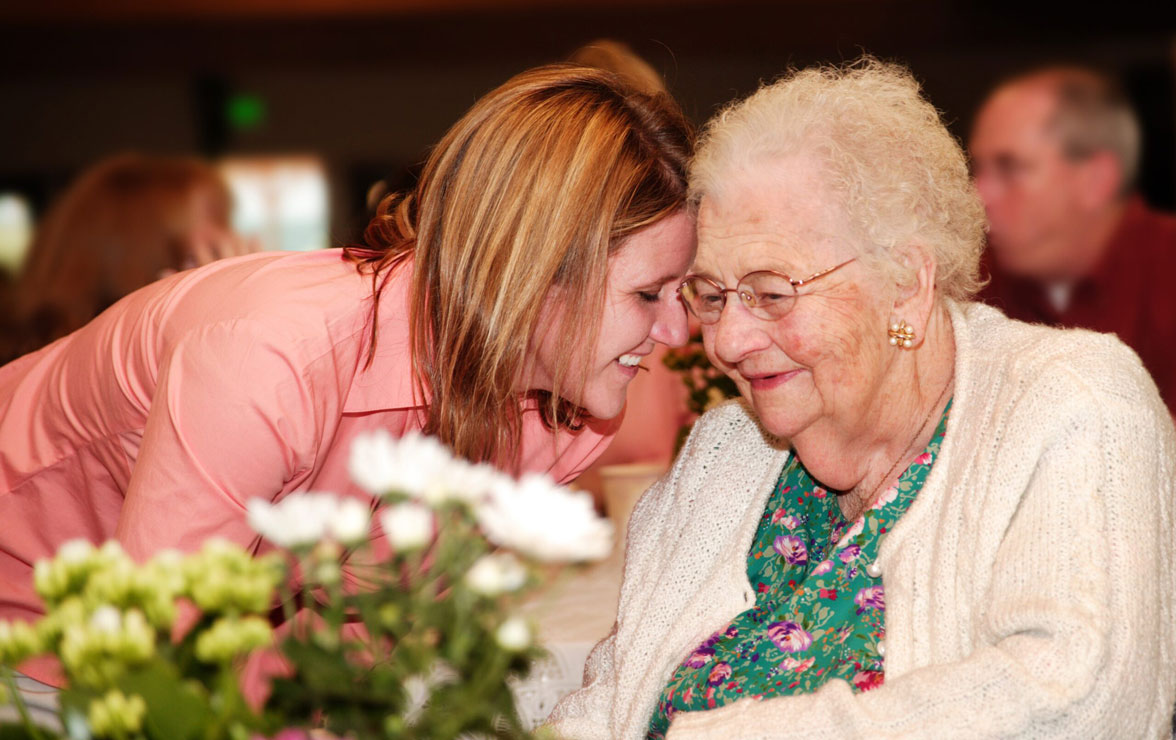 Total Comfort, Less Anxiety, & Increased Mobility
My mother has osteoporosis and arthritis with muscle weakness and bone and joint discomfort. Since she received this new Broda Encore Pedal Wheelchair with dynamic rocking, she has total comfort and less anxiety with increased mobility. We hope to see muscle and bone strengthening as she lost her ability to ambulate more than a few steps on her good days these last few months. She is legally blind, seeing only light and dark these last 2 years. She just celebrated her 96th birthday and lived alone until age 93. This chair has met her very important needs of comfort, safety, strengthening, mobility.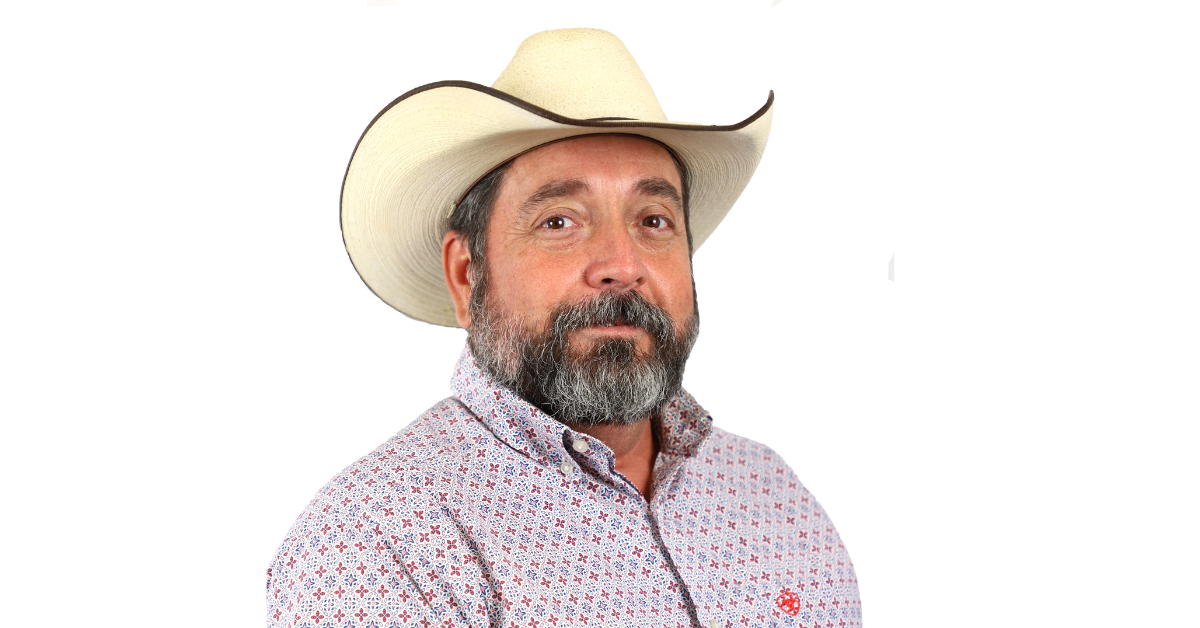 A Full-Circle Career with Broda
Brian Peacock is a certified Assistive Technology Professional (ATP) who now serves as a Broda Sales Development Representative in Texas. In his former roles, Brian has successfully used the Encore Rehab wheelchair for his clients and seen phenomenal results. With its comfortable design and easy-to-use customizations, Brian has seen many people regain their independence and quality of life.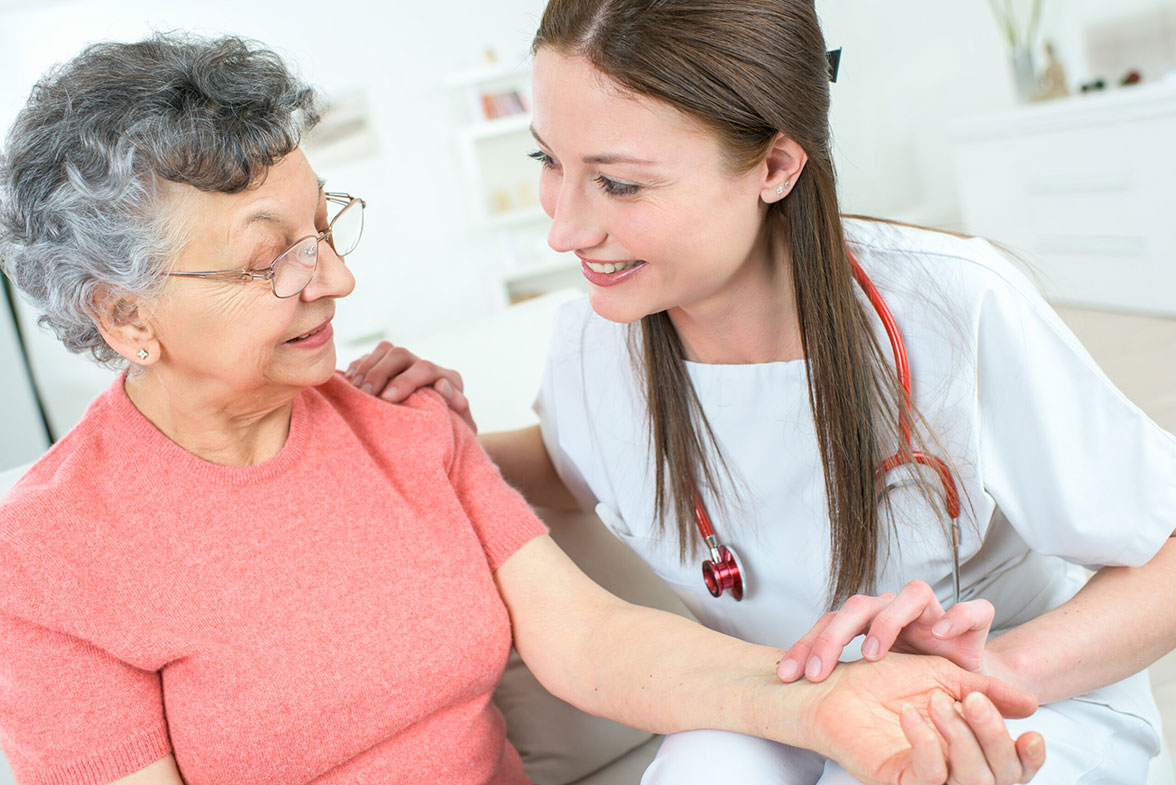 Healing the Worst Pressure Injury I've Ever Seen
We had a patient with COPD and claustrophobia. As a result, she refused to sleep in her bed, so she was in her wheelchair day and night. Despite our therapists' best efforts, she developed the worst pressure injury I had ever seen. In an effort to be objective and demonstrate what worked and what did not have any effect, the red area was outlined with a black Sharpie marker. We got her a Broda positioning wheelchair as a trial and after one day, her injured area had diminished by approximately two inches all the way around. Best of all, she reported being much more comfortable.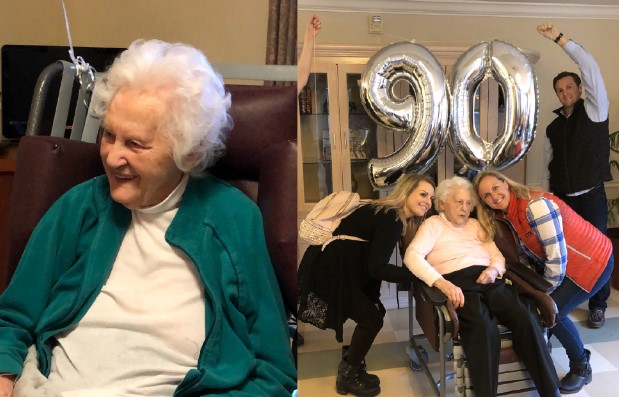 Comfort & Peace of Mind
"My grandmother spent the last few years of her life in the Broda Centric Positioning Wheelchair. This was a relief to see her out of bed and comfortable in her wheelchair throughout the day. When we visited we were able to easily push her around the care facility, chatting with her and the other residents. The functionality and simplicity of Broda clearly contributed to a better quality of life for my grandmother in her final years. A few years later this personal experience later led me to join Broda as Head of Marketing! "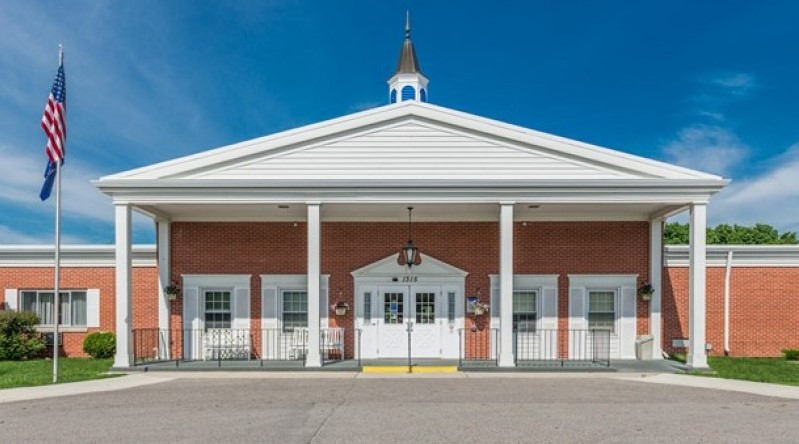 Our Patients Love the Bariatric Options
We've experienced a recent demand for bariatric care products. The Broda Revive Bariatric Shower Chair is exactly what we needed for our patients. It is a safe and comfortable seating system that is able to accommodate a weight of up to 800 lbs. The transition from bed to chair allows for ease in transfers due to the tilt in space/recline feature. The shower chair also doubles as a commode, so pts. don't have to make two separate transfers. The strapping material and frame of the model makes for ease in cleaning also. Our patients love the chair!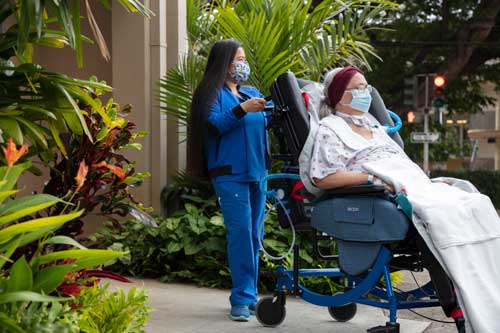 Improving Seating Tolerance Like No Other
"With the design of the Comfort Tension Seating® system of the Broda line of wheelchairs, the patient experience and quality of life in our facility has improved with the tolerance of being able to sit for longer periods to enjoy getting rehab care and doing activities away from the bedside. Broda's Synthesis Positioning Wheelchair with the adjustable seat tilt and back recline features helped these patients develop a tolerance for sitting, a feature unavailable in a standard bedside geriatric or reclining chair."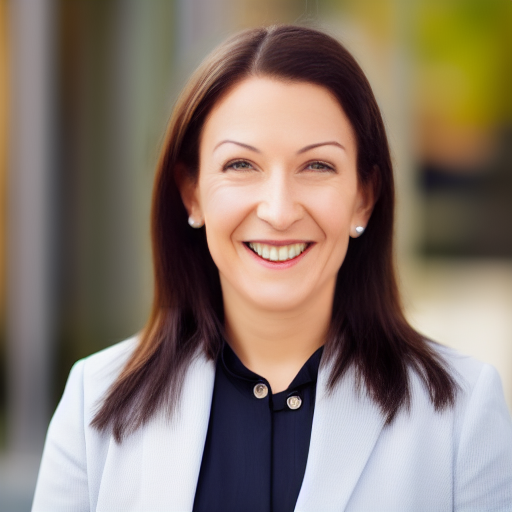 It's the Only Thing That Works
After seeing the demo and trying out the Revive Shower Commode, we decided that this chair was the best on the market. Other commode/shower chairs are typically not as strong as the Revive. The durability of a chair is an important buying factor for hospitals and nursing homes with small budgets in terms of longevity. We've had problems finding shower chairs that will support the weight of some of our patients. We were impressed with the swing-away arms and the maneuverability of the caster wheels. It's the only commode/shower chair that we have really seen work and we are now big fans of Broda.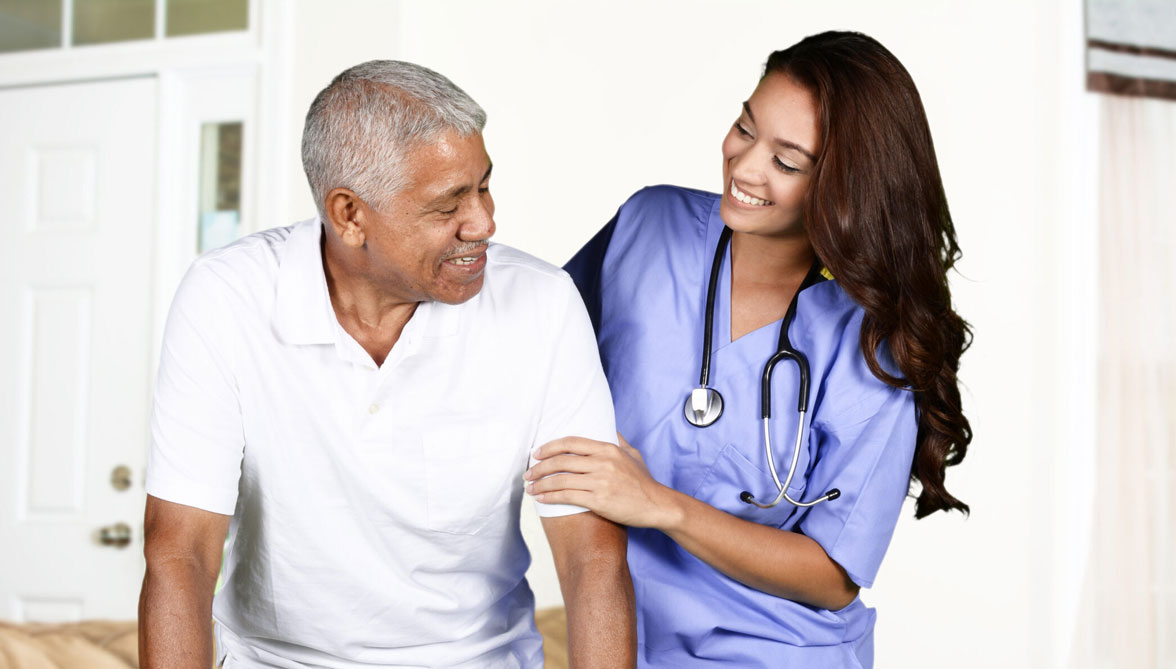 I Had Broda on Speed Dial
I was introduced to Broda in 2010 when I worked as a Rehab LPN in Long Term Care. I would request these chairs frequently and had the Broda representative on speed dial. Whenever I had a client needing a wheelchair for comfort, dementia sensory issues (we always chose the pedal rocker wheelchairs). As families witnessed the change that a Broda made, they would purchase one.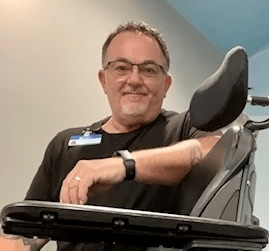 Much Better Than a Geri Chair
Mike McAdams has over 24 years of experience in skilled nursing and long-term care. "Skilled nursing has too many basic, generic solutions, like geri chairs, that do more harm than good. If you had chairs like Broda offers with infinite adjustability and positioning pads, you'd be able to alter them from patient to patient and meet each person's specific needs. Each Broda wheelchair lasts for so many years and can be repurposed for multiple patients."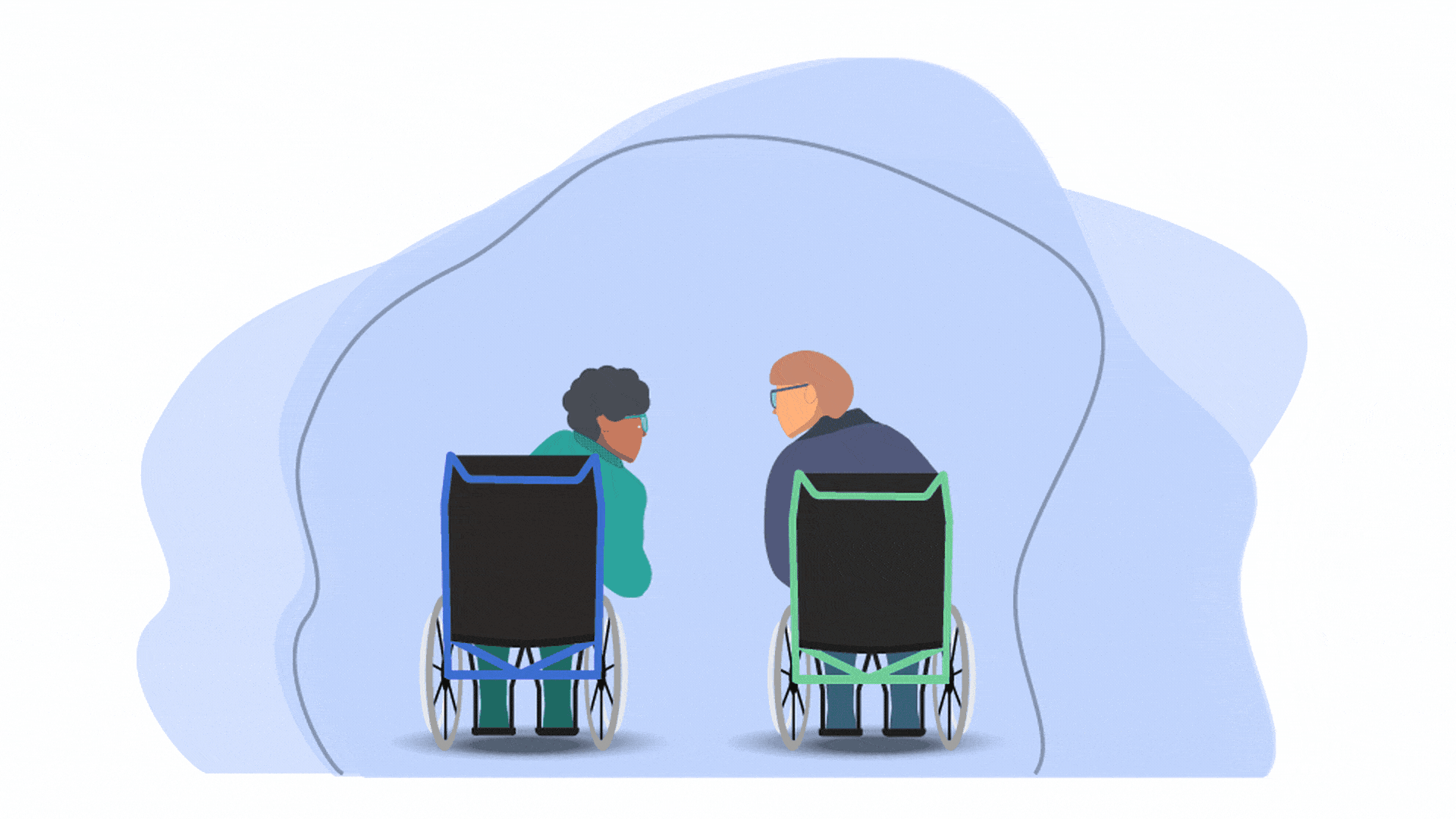 A Commitment to High Quality of Life
For over 40 years, Broda has contributed to improving the lives of thousands upon thousands of individuals from all walks of life. We are not only providers of medical equipment. We provide comfort, time with family, and the ability to do what matters most to you.
A Piece of Broda History
In the 1990's, Broda was featured as an advancement in medical technology on the American Medical Review with Charlton Heston. Many of the things that made Broda great in the past continue on today. Watch this treasure from our Broda media archives, featuring a presentation from one of our founders, Stephen Brotherston.
Innovations in Mobility: Celebrating the Encore Pedal Wheelchair
In 2019, Broda launched our innovative Encore wheelchairs. These wheelchairs were designed to be comfortable and ergonomic mobility solutions, configurable for all types of mobility and rehab needs. Check out our original video introduction for this life-changing chair.
Share Your Broda Story
Tell us more about your Broda experience for a chance to win a brand new Broda wheelchair for you or a person in need. Terms and conditions apply.