The Challenge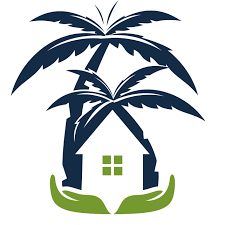 Islands Skilled Nursing and Rehabilitation is a 42-bed facility. Centrally located in Honolulu, Islands is Hawaii's leading respiratory and post-acute medical care community. In order to exceed their high care standards, Islands needed to equip the facility with the best medical equipment available.
A 2009 study found that older patients spent 95% of time during their hospital stays are sitting in a chair or confined in bed. Getting residents out of bed is critically important, but it is only half the story. Also, seating solutions must adequately accommodate each user's condition and comfort requirements. In short, leaving patients in beds, basic recliners, sofas, or chairs was not a valid clinical seating choice for Islands.
"Our facility is a newly renovated SNF building that was built originally in the 60's with dual occupancy rooms. Although we spent a lot of money in modernization, the footprint for the amount of medical equipment and furniture was limited." We are also a no-lift program facility, so we needed an alternate solution to a Hoyer lift for transferring bed-bound patients.

Gary Y. G. Wong, RRT, MBA – Director of Respiratory Services
These limitations challenged Islands' team unfamiliar with seating and positioning options. They felt they had only a few options, but none met their needs.
They considered the following:
Complex Rehab Technology (CRT) wheelchairs: highly–

customized, specialized, and expensive w

heelchairs

that are specified for each patient.

Geriatric chairs or

"G

eri" chairs

: "Geri" chairs

are outdated, basic reclining and positioning devices

.

They are

notoriously unwieldy, uncomfortable, and dangerous for patients.

B

asic wheelchairs:

These are cheap, but provide limited positioning options, uncomfortable sling seats, and easily break or malfunction.
After confronting these limited options, the search continued and fortunately they discovered Broda.
The Solution
Islands tested our Synthesis Positioning Wheelchair, Encore Pedal Wheelchair, and Revive Shower Commode as a comprehensive solution. Altogether, they found Broda met their mobility and hygiene equipment needs.
With the Synthesis Positioning Wheelchair, they were able to find found an immediate success. "Getting these patients into a wheelchair on day two is the first time for many that they got out of bed. Broda's Synthesis Positioning Wheelchair with the adjustable seat tilt and back recline features helped these patients develop a tolerance for sitting, a feature unavailable in a standard bedside geriatric or reclining chair."
Furthermore, Islands continued to safely get patients out of bed and in line with their no-lift program, "Broda's Synthesis Positioning Wheelchair with its feature of a 90 degree recline to lay flat facilitated easy lateral transfer from the bed combined with the use of our blower mattress transfer systems. The Broda Synthesis Positioning Wheelchair for our bed bound patients allows them to get out of bed and increase engagement with activities in the facility.
"With the design of the Comfort Tension Seating® system of the Broda line of wheelchairs, the patient experience and quality of life in our facility has improved with the tolerance of being able to sit for longer periods to enjoy getting rehab care and doing activities away from the bedside."

Gary Y. G. Wong, RRT, MBA – Director of Respiratory Services
With Broda wheelchairs, Islands improved the quality of life in their facility. They also increased sitting tolerance. Patients with Broda wheelchairs were enjoying their rehab care and participating in activities away from the bedside. Surprisingly, they even had requests from case managers who wanted to get Broda wheelchairs for their clients returning home.
Patient Benefits
Islands had a specific ALS patient who benefited from the Synthesis Positioning Wheelchair. She had a rehab care plan focused on helping her use her electric wheelchair again. She stayed in the hospital for months and had not been able to get out of bed, even in a "Geri" chair. With the Synthesis, they were able to get her out of bed every day. Additionally, Islands staff were able to secure her ventilator securely on the back of the wheelchair. The lateral support and Comfort Tension Seating® system increased her motivation to get out of bed. Finally, after a month of dependent mobility in her Broda wheelchair, this patient was able to use her electric wheelchair with supervision.
Success with Pedal Wheelchairs
Islands also found great benefits with Broda pedal wheelchairs. The Encore Pedal Wheelchair gave the therapists and staff the ability to have multi-use wheelchairs. This made a large difference from using standard wheelchairs. The Encore is for patients who can self-propel with their feet or use the front-mounted mag wheels. For patients that required supervision away from the bedside, the seat tilt and Dynamic Rocking feature provided comfort and enjoyment.
The Encore Pedal specifically improved the quality of life for one Islands' patient:
"We developed a rehab care plan for a patient who is blind with an history of extensive electrocution burns and was hospitalized for a year. Physical Therapy used Broda's Encore Pedal Wheelchair to develop sitting balance and tolerance, trunk mobility for the patient to have lunch while seated in the Broda, and increase sitting time out of bed. The patient demonstrated appropriate and safe seating position to complete lunch while seated in the Encore Pedal."

Gary Y. G. Wong, RRT, MBA – Director of Respiratory Services
Non-Emergency Medical Transportation
Adding to the benefit of these wheelchairs at the facility, both the Encore Pedal and Synthesis Positioning have WC19 Transportation Options, which are crash-tested configurations for safe vehicle transport via tie downs.
"We routinely send our outpatient kidney dialysis patients with a Broda wheelchair for a safe transport. Prior to COVID, we had even planned on an outing to a mall using the Broda Synthesis Positioning Wheelchair and Encore Pedal Wheelchairs and will return to these outings when safe. Compared to EMT transport with a gurney with caregiver dependent patients, Broda's wheelchairs are easier to maneuver and allow for NEMT [Non-Emergency Medical Transportation] transport which is a cost savings of at least $2,850 per round trip."

Gary Y. G. Wong, RRT, MBA – Director of Respiratory Services
Hygiene
Hygiene care was also important for Islands. The Revive Shower Commode helped improve this aspect of care for their patients. The Revive allowed the staff to safely transport and position the patient during bathing. They enjoyed using the tilt and recline features. Most importantly, the Broda Comfort Tension Seating® system helped the patients tolerate sitting much longer than in a standard PVP shower chair.
Islands' Preferred Seating Solution
Ultimately, Broda wheelchairs became an integral part of Islands' mobility and rehabilitation program. Broda is now their premier provider of wheelchair mobility solutions. Together, we promote safe rehab environments for patients and caregivers.
We have been using the Broda wheelchairs and chairs since opening our facility to admissions 8 months ago with no incidence of falls or pressure injuries from the wheelchairs. Broda wheelchairs are an integral part of our mobility and rehabilitation program. Broda is our premier provider of solutions for wheelchair mobility promoting safe rehab opportunities for patients and caregivers."
Ready to get started with Broda?
Now that you've seen the effects Broda can have on quality of care, are you ready to get started? Contact us to learn how you can experience similar results at your facility!