Broda Wheelchairs for Lewy Body Dementia
At Broda, we believe that everyone deserves to live safely and comfortably, especially those with challenging disorders like Lewy body dementia. People with Lewy body dementia not only experience the cognitive decline associated with other types of dementia, but they also have visual hallucinations and movement disorders (parkinsonian signs) which can lead to physical and mental discomfort, falls, and other ill effects. Broda is proud to offer wheelchair options customized for these specific needs. Our wheelchairs have built-in comfort and safety features such as tilt, recline, and our proprietary Comfort Tension Seating® system. 
We also understand that caring for a loved one with dementia can be physically and emotionally exhausting, so we design our wheelchairs to be easy to use for the client, family members and caregivers. Our goal is to ensure that individuals with Lewy body dementia can live as happily and independently as possible, surrounded by the love and support of their families.  
Sheila's Family Story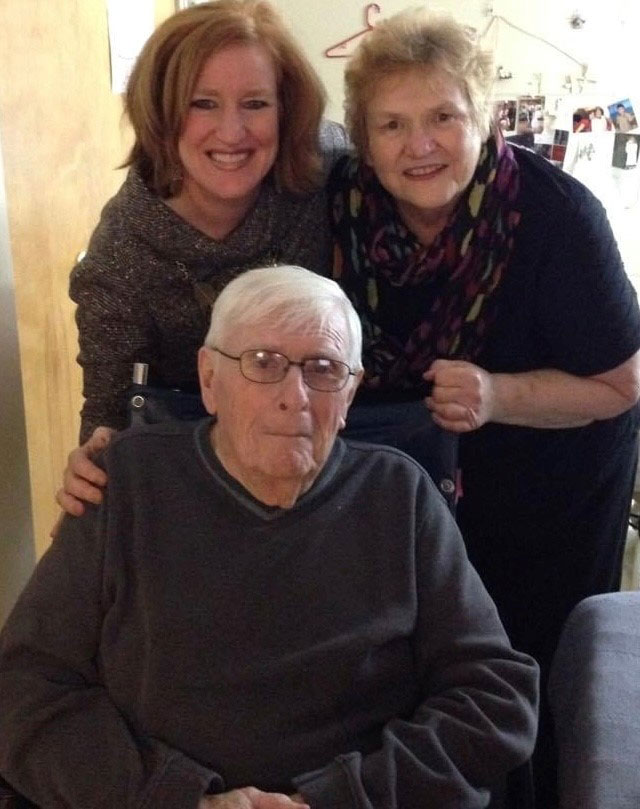 Sheila Longhi is the Broda Regional Sales Manager in the Northeastern United States, and she has a special passion for serving people and families affected by Lewy body dementia. From childhood, Sheila had interest in the medical field, influenced by her mother who was an occupational therapist. In college, she pursued education in pre-occupational therapy, psychology, and exercise physiology. Afterwards, she began working for a wheelchair manufacturer and learned by working directly with therapists in patient-centered environments. Sheila eventually developed a focus on complex rehab technology and custom seating solutions. During that time, her father was diagnosed with Lewy body dementia.  
Sheila understands the turmoil her clients are experiencing when they encounter new health issues. After a misdiagnosis and lots of research, her family had only begun learning what her dad would need as his disease progressed. Eventually, due to frequent falls and internal bleeding, the family decided that he needed a skilled nursing environment. Despite her knowledge of standard and tilt in space wheelchairs, Sheila hadn't yet heard of Broda and the benefits these wheelchairs address for Lewy body dementia.
Sheila was used to working with complex rehab wheelchairs, which aim to correct postural abnormalities and/or rehabilitate the user. When working with geriatric patients, especially those with dementia, it's not about correction, it's about accommodating the patient and, most importantly, providing a comfortable base of support.
The Beginning of Sheila's Broda Journey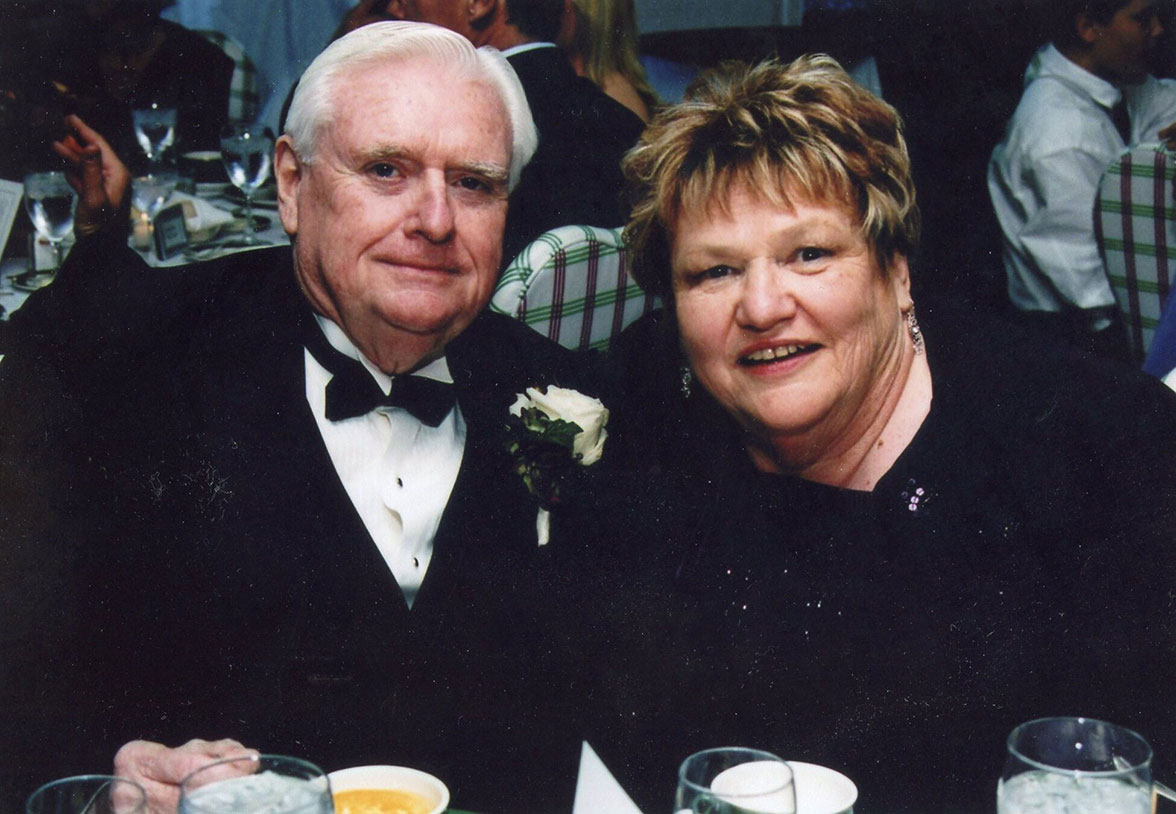 Watching her father progress through the stages of Lewy body dementia inspired Sheila to continue serving others with Neurological or movement disorders. She joined the Broda team in 2018 after her father had passed away. Immediately, she thought, "My dad needed a Broda Encore, but I'd never heard of Broda." Looking back, she wishes she'd been aware of the mobility and positioning clinical solutions that the Broda wheelchairs address with fall-prevention, pressure distribution, safety, and sustained comfort for long periods of sitting. 
Today her mission is to invite occupational and physical therapists to learn Broda wheelchair solutions so they can help families make informed choices for selecting the perfect mobility equipment. She has flourished in providing exceptional care to our clients living with dementia. Sheila can empathize and connect with families on a personal level, making her an invaluable member of our team. She enjoys working with therapists and has a special place in her heart for Seniors.   
Serving Families Affected by Lewy Body Dementia
"I live by three words," she says, "Invite, remind, and serve." 
Although she works in sales, Sheila doesn't see herself as a salesperson. "The Scandinavian term for 'to sell,' means 'to serve,'" says Sheila. "I don't sell. I look for clinical solutions to serve the audience I'm working with."  My favorite place to be is around the Rehab team educating therapists on wheelchair options specific to patient centered diagnosis. Then as those client names come to mind, I remind them to give Broda a try and experience "The Broda Difference".  
"Their family becomes my family because I understand the frustrations of going through this diagnosis and seeing their loved one change physically, mentally, and behaviorally. They may not know what will work or why, but they know their loved one isn't comfortable. This is the serving part. Sometimes, it does come down to money, but there's much to be said for giving them choices. I look at everyone like they're my dad or loved one."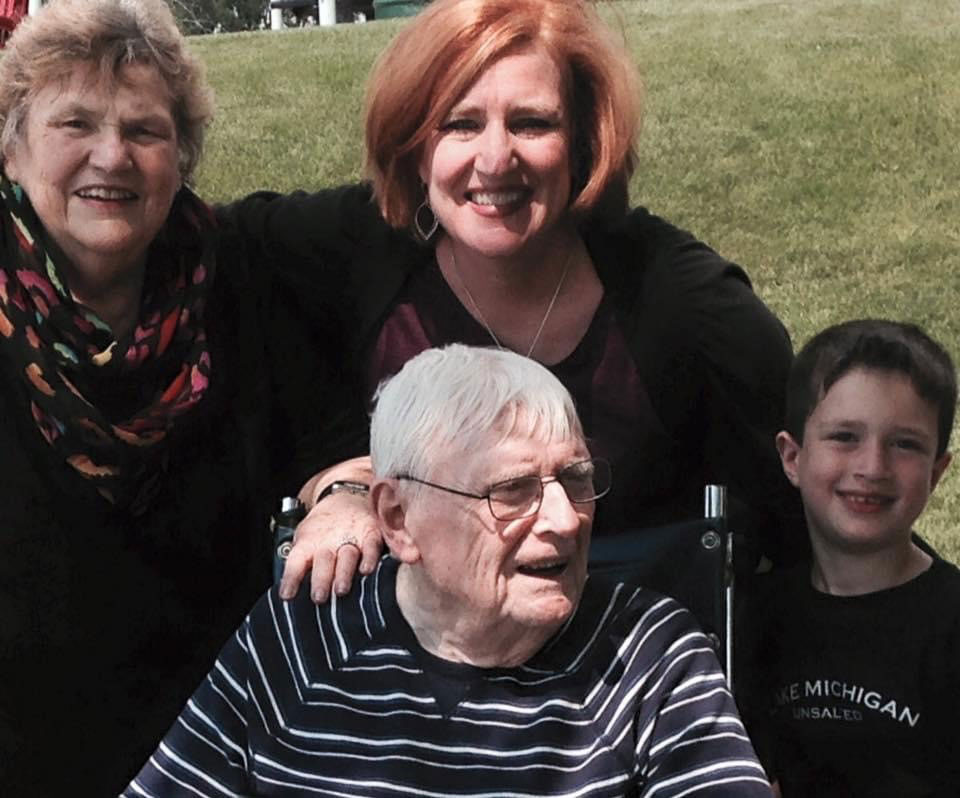 Her dad was her business mentor and even now, she feels he's still guiding her to be a client advocate.  Many do not have loved ones to come visit and advocate on their behalf when their most vulnerable during the many transitions through the Healthcare System. 
We are lucky to have Sheila's unique perspective and passion for caring for individuals living with Lewy body dementia. Her story serves as a reminder of the transformative potential of Broda wheelchairs and the impact that informed medical choices can have on others' lives.
The Best Wheelchair for Lewy Body Dementia
If you or a loved one has a diagnosis of Lewy body dementia, you know that mobility can be a challenge. Traditional wheelchairs often require assistance to operate, and power wheelchairs may not be appropriate for someone experiencing cognitive challenges. Broda pedal wheelchairs can change all that with a low seat-to-floor height and tilt function. This makes it easier for the person to move independently and reduces their risk of falls and pressure injuries. But that's not all – the wheelchair has a dynamic rocking feature which can provide sensory stimulation and help occupy the mind. The Broda Comfort Tension Seating® system also provides a dynamic element because the seating surface molds to the user's body, preventing pressure injuries and other seating-related discomfort. Together, these features help people with Lewy body dementia to safely occupy their mind and body with fulfilling movement.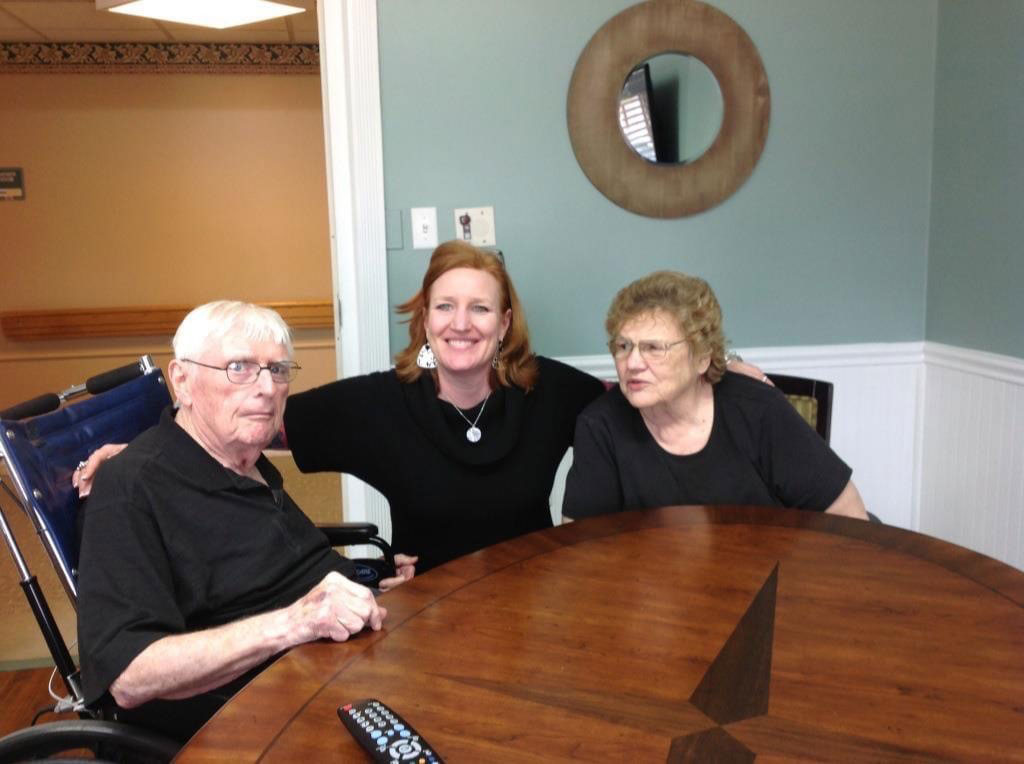 "Originally, my dad was given a straight-back, reclining chair, which is used all the time in skilled nursing facilities," says Sheila. "For someone who has dementia, they will slide out or fall out of that chair every time…what he really needed was Broda." 
Sheila is confident that many human beings can't tolerate sitting at 90 degrees for an extended period of time without changing position. Now, imagine someone who is unable to independently adjust their positioning.  
How Broda Can Help
Broda wheelchairs can improve comfort and prevent pressure injuries, falls, respiratory issues, and difficulty swallowing. Furthermore, Broda wheelchairs are so comfortable that many people can position or rest their heads on the adjustable shoulder bolsters. This comfort allows a person to remain in their Broda wheelchair for most of the day, rather than needing transfers from bed, to wheelchair, and back. These features are key for keeping people with Lewy body dementia safe, independent, and comfortable.
"The only thing you want for your loved one in their final days is comfort. Had I known, I would have found a way to get him a Broda wheelchair." 
How can I best support my loved one with Lewy body dementia?
If you have a loved one who has been diagnosed with Lewy body, it can be a difficult journey for both of you. One piece of advice Sheila would give is to make sure you and your loved one are informed about all treatment options available. It can also be important to consider what they can afford and what they are comfortable with. Make sure to listen to the wheelchair user's needs and wishes, as well as the opinions of medical professionals. It's also important to take care of yourself during this time, as providing support for someone with Lewy body can be emotionally and physically taxing. Make sure to find a support network, such as the Lewy Body Dementia Association. There are also therapy and support groups for caregivers.
Broda wheelchairs are making a big difference for people with Lewy body dementia. The specialized features of the chair help support cognitive and motor function, which can make a huge impact on quality of life. If you're supporting a loved one with Lewy body dementia, Broda chairs are worth considering. They offer both comfort and peace of mind, knowing that your loved one is supported in the best way possible.
Contact Broda today to learn more about how Broda wheelchairs can help people with Lewy body dementia.
There are many options for obtaining a Broda wheelchair. You can purchase them outright, through insurance or Medicare, or even rent a wheelchair.
Need Help Finding a Wheelchair the Northeastern United States?  
Contact Sheila today! Sheila is our Regional Sales Manager in the Northeastern United States and would be pleased to help you buy or rent the perfect wheelchair.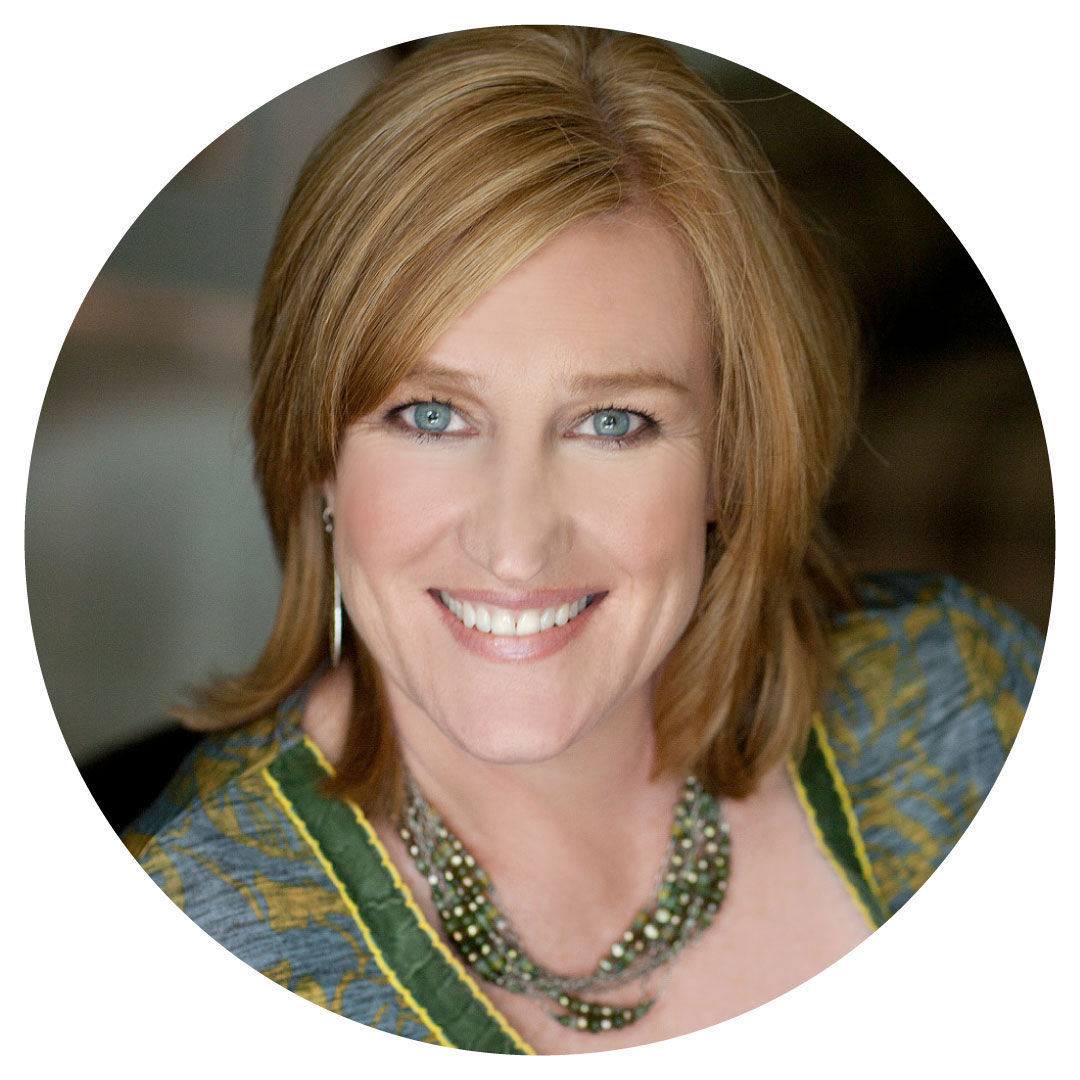 Recommended Broda Wheelchairs for Lewy Body Dementia