"One size fits all" simply doesn't cut it when it comes to comfortable seating in long-term care. Did you know that Broda offers a variety of sizes of pelvic and thigh positioning belts? When medically necessary, positioning belts play a critical role in helping the user maintain proper posture and security while seated. 
Poor posture, including slouching, leaning, and sliding, can cause undue strain on the user's body. Negative effects range from pressure on ligaments in the back1, and even on the respiratory system2.  
The use of a positioning wheelchair with a properly fitting pelvic positioning belt can improve the alignment of the head and neck and reduce forward movement of the trunk1. This improves the users' breathing and avoids fatigue of the lower back muscles.  
Likewise, positioning belts can be used as lateral upper thigh support. This is useful for wheelchair users with abnormal tone of the lower extremities, pelvic instability, and neurological diseases, such as Huntington's Disease. Using a thigh belt can further improve the user's posture and prevent falls and injuries resulting from improper seating position. 
The Importance of a Perfect Fit 
The benefits of positioning belts can be negated if the belt is not properly sized to fit the individual. Poorly fitting belts can cause discomfort and even injury. A belt that is too tight will constrict the user and can even cause asphyxia in some situations3. A belt that fits too loosely will be ineffective in securing the person in the wheelchair. They may slip back into a poor posture, or even suffer a fall.  
If each wheelchair is sized to fit the occupant, positioning belts should be no different. That's why Broda offers a range of positioning belt sizes to match the width of the user's chair. By finding the correct, corresponding belt size, the wheelchair's user can experience all the benefits of proper positioning, without the unnecessary discomfort. 
Find your Personalized Fit with Broda Positioning Belts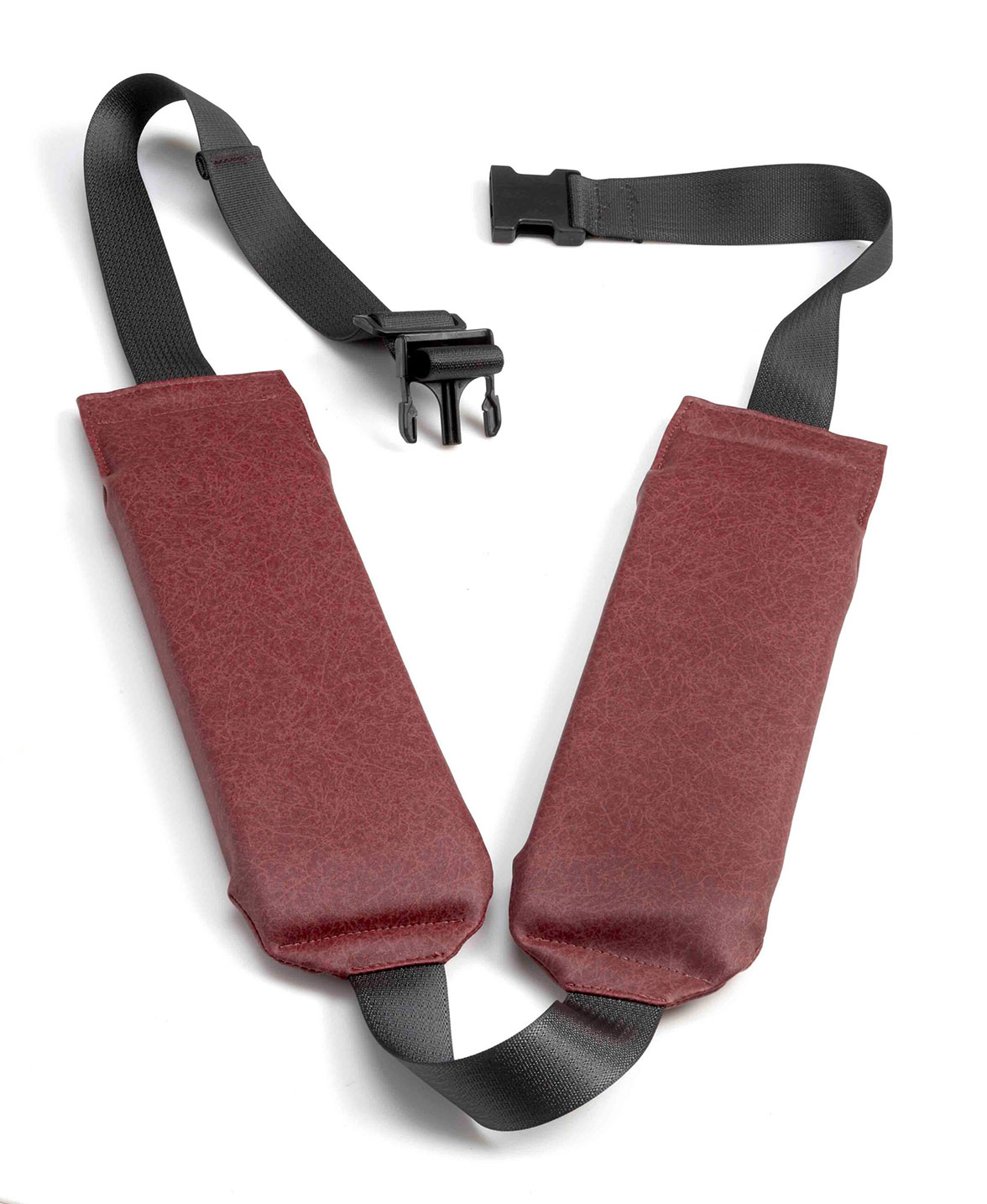 Broda pelvic and thigh positioning belts come in a variety of sizes to fit the individual user and are compatible with all Broda wheelchair models. To choose the correct belt size, select the size that corresponds with the width of your Broda wheelchair. 
A well-fitting set of positioning belts can be a comfortable and safe solution for those with disabilities that affect posture and movement, especially when combined with Broda's tilt and recline wheelchair functionality and Comfort Tension Seating®.   
Visit BrodaSeating.com/products to browse our selection of wheelchairs, belts, pads, and more.