Hospice care focuses on maximizing comfort for individuals with life-limiting or terminal illnesses. The Maison Albert House is a 10-bed residential hospice service operated by Hospice Southeast New Brunswick in Canada. Their focus is on providing a "home-like" experience, which might include family staying in the residence, a visit from a family pet, the preparation of family recipes, or hosting special celebrations. Since opening in July 2021, the Maison Albert House has welcomed over 200 residents and their families.
Through a partnership with the Extra-Mural Program, the Maison Albert House learned about Broda wheelchairs and the benefits they could provide for their residents. Excited about the prospect of providing such high levels of clinical comfort, the Maison Albert House care team began a collaboration with Broda to perform a qualitative survey analysis of the benefits of Broda wheelchairs. Broda donated a Synthesis Positioning Wheelchair to the Maison Albert House to collect data on its efficacy in a hospice setting. Since implementing this new study, many residents have enjoyed the Broda wheelchairs and experienced the comfort they provide.
The Solution to Getting Residents Out of Bed
The goal of care at the Maison Albert House is to enhance comfort. Therefore, the Maison Albert House care team wants to remove barriers for residents who want to enjoy the surroundings and even the outdoors and increase independence. However, for many, using a standard wheelchair for extended periods can be difficult, but the Broda Synthesis Positioning Wheelchair provides them with a comfortable alternative.
Fortunately, care teams can transfer residents from their beds to the Broad positioning wheelchair without using a mechanical lift. By simply reclining the Synthesis Positioning Wheelchair to the flat position and removing the swing-away arm supports and lateral supports, the caregiver can perform a side transfer directly into the wheelchair without requiring lifting. This system offers an easier and safer way to get out of bed.
Staying Comfortable Out of Bed
The adjustability of the Synthesis Positioning Wheelchair allows for greater contact between the seating system and the person. The one-of-a-kind Broda Comfort Tension Seating® system molds to the person's body, providing individualized comfort and support, unlike most other seating surfaces.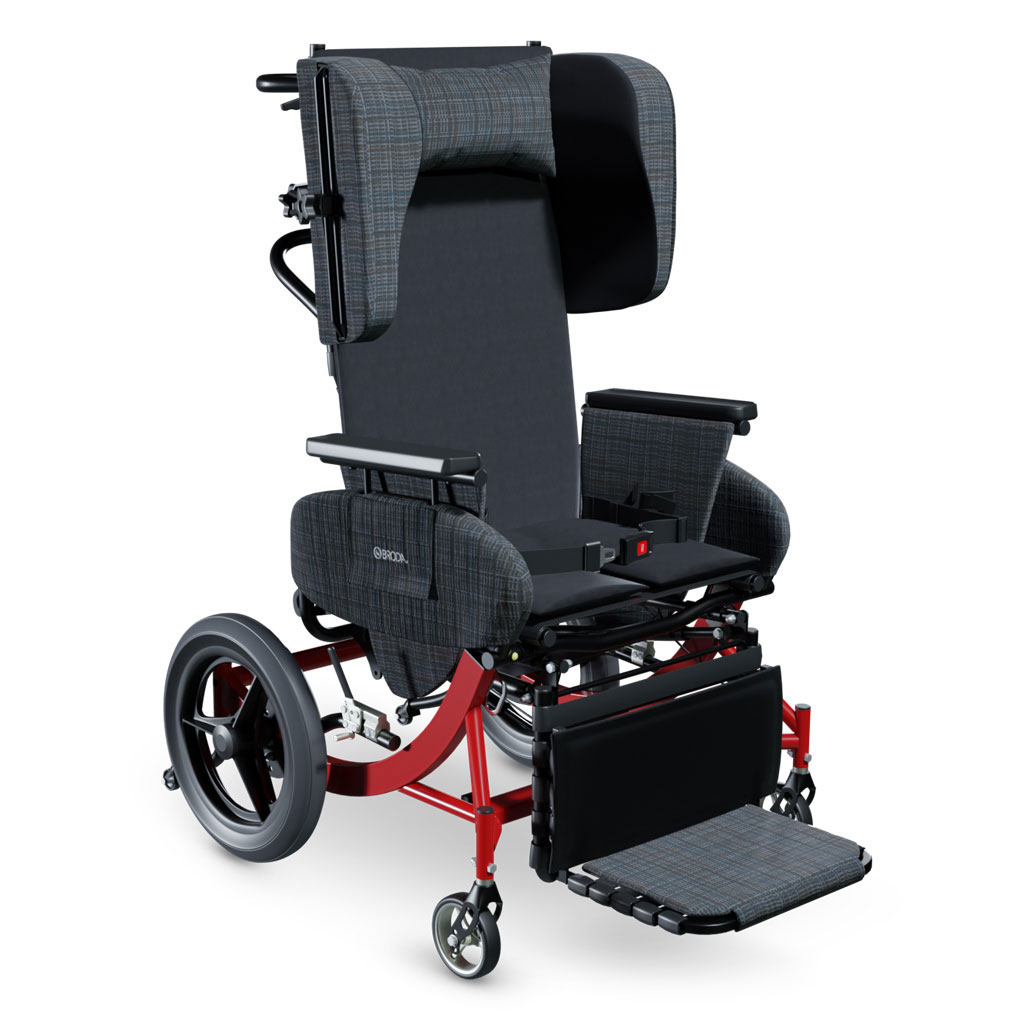 Poor sitting tolerance is a common reason being out of bed is uncomfortable for hospice patients. Muscle weakness and pain from conditions or injuries can make sitting unbearable. Unlike many other manual wheelchairs, the Synthesis allows caregivers to adjust the wheelchair to the position the user finds most comfortable, using a combination of seat tilt and back recline. These tilt and recline features allow users to engage in an activity, rest, or even nap in their preferred position.
The tilt feature redistributes the resident's weight off the bony prominences of the typical sitting surfaces, including the seat bones and tailbone. These areas are prone to injury if left exposed to pressure for too long. These factors combined make the Synthesis Positioning Wheelchair ideal for creating comfort in hospice care.
Why Broda for Hospice Care?
Broda wheelchairs provide a comfortable and convenient way to care for patients in hospice. These seating solutions meet the unique needs of individuals in hospice care, providing comfort and support while promoting independence and dignity. "We believe that the Broda wheelchairs can help enhance the quality of life of our residents as well as enhance comfort, which is our main role in hospice care," explains Frances LeBlanc, Executive Director of Hospice SENB.
At the Maison Albert House, caregivers aim to address the physical, emotional, and spiritual needs of the residents and their families. Dignity and compassion are at the heart of their services, and they feel the Broda wheelchairs will provide more independence for their residents. Due to the Broda donation, Frances hopes to see residents traveling outside their rooms and participating in activities such as strolling through their beautiful Maison Albert House Serenity Garden.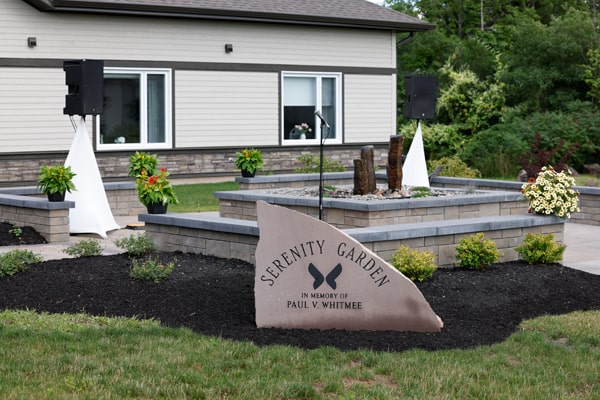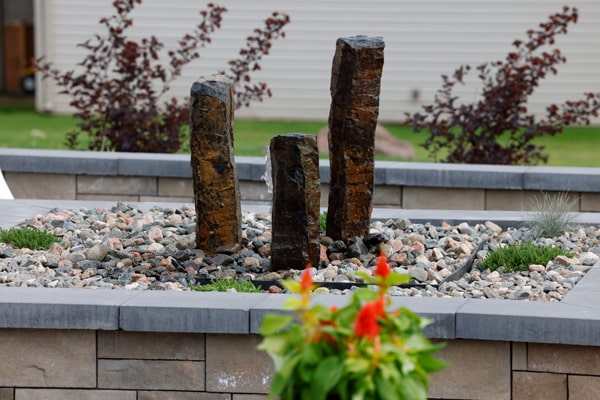 Broda wheelchairs offer a level of comfort and convenience not found in other wheelchairs specifically designed for hospice care. With features such as adjustable seating, easy transfers, and adjustable head supports and arm supports, these chairs make it easier for caregivers and family members alike to move patients from one area of their home or facility comfortably while still providing access to necessary treatments. Investing in a Broda wheelchair is an investment in quality care—one that will pay off both now and in the long run!