Dementia is a broad term used for the most severe stages of decline in memory, language, problem-solving, decision-making, and other thinking (cognitive) abilities. Dementia is defined by declines in these areas that are severe enough to interfere with a person's daily life and independence.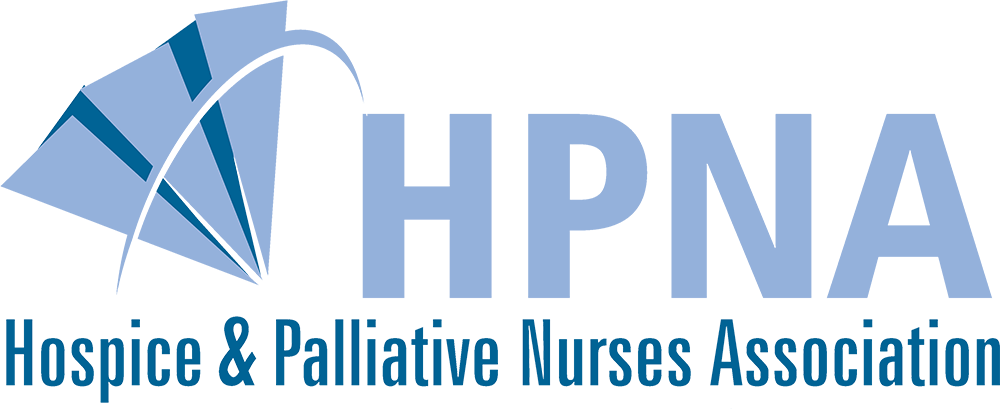 Dementia is not a specific disease but, rather, a description that covers a wide range of specific medical conditions. Alzheimer's disease is the most recognized type of dementia, but there are others. These include vascular dementia, Parkinson's disease, and Lewy body dementia. Dementia usually affects older adults, but it can affect middle-aged people, too. It is not a part of normal aging.
The mental effects of dementia are well known but the condition can also affect a person physically. A person with dementia may have their mobility affected in several ways, most noticeably by slower movement due to reduced muscle control. Also common in persons living with dementia is the increased risk for falls, as issues with balance and coordination can develop. In the elderly, injuries from falls are common and dementia increases this risk.
It is vitally important that people living with dementia remain active and mobile to optimize their mental and physical health. There are many ways to plan and provide appropriate activities.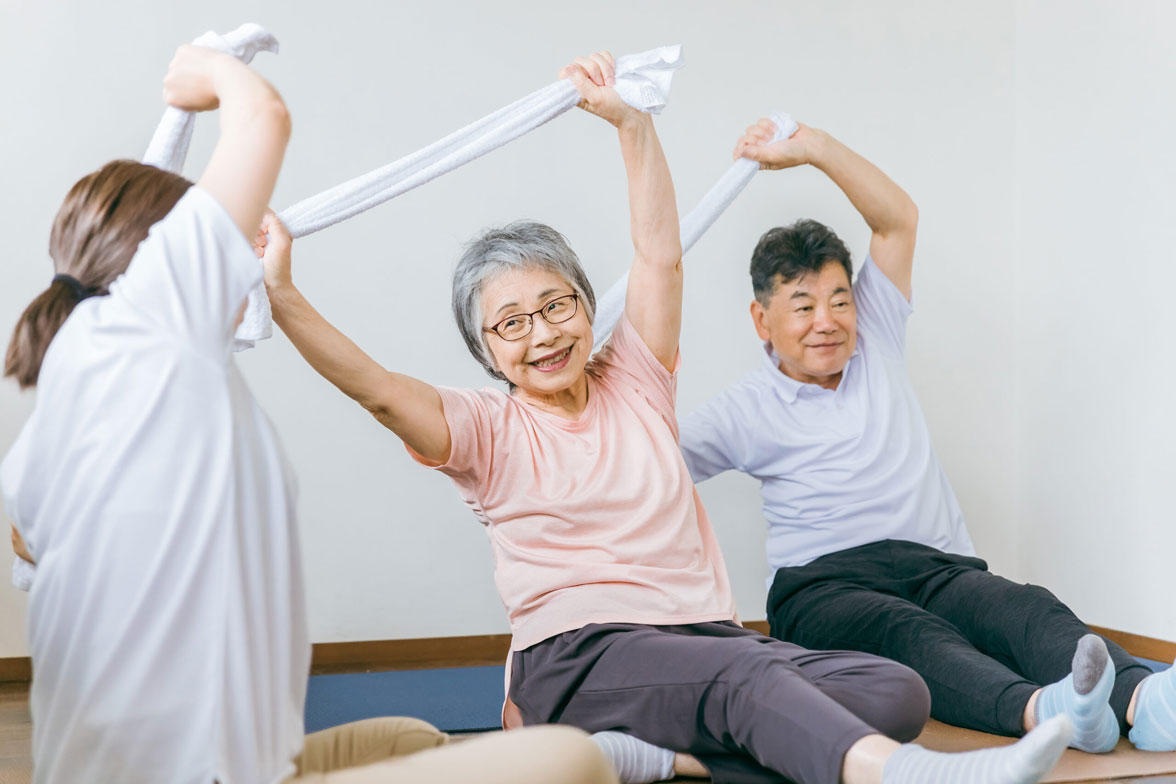 Activities should:
Build on the person's previous lifestyle, interests, and skills
Promote confidence and make the person feel responsible and useful (for example, small household tasks, self-care)
Provide enjoyment and social contact
Include adjustments to make up for lost abilities (for example, use a walker, cane, or wheelchair)
Exercise is very important for people with dementia. It helps them:
Maintain independence as long as possible
Have better blood flow throughout the body
Prevent stiffness
Protect muscles from wasting away
Relax or calm down
Sleep better at night
Reduce anxiety, stress, and depression
Some examples of the types of activities that a person may perform based on the person's interests and fitness level are walking, gardening, dancing, swimming, tai-chi, and seated exercises. There are many different types of equipment to keep people mobile and independent. These include walking sticks/canes, walkers, and wheelchairs.
Caregivers, including family members, can help their loved ones with many tasks, improving quality of life, and maintaining health as long as possible. It can be very difficult and stressful, however, to take care of a person with dementia. And even the most dedicated caregivers can't stop dementia from progressing. There is hope, however. Keeping your loved one active and engaged in daily activities can improve a person's quality of life with dementia. Seating and positioning equipment can play a significant role in this way. The right wheelchair and seating not only helps the person with dementia, but also makes daily care easier and provides peace of mind for their family and caregivers. By selecting a comfortable, well-fitting wheelchair, you can help your patient or loved one achieve their activities of daily living and remain active and mobile for as long as possible.
Seating Solutions for Dementia from Broda
Broda wheelchairs, in particular, are excellent for helping people with dementia stay comfortable, content, and engaged enough to participate in these all-important activities and exercises.
Often with dementia, if the person is uncomfortable in their wheelchair, this increases their tendency to shift in their chair, request to go back to bed, or even try to stand up on their own, increasing their risk of falling. These problems are the most prevalent when the person is sitting in a "Geri" (geriatric) chair or standard sling seat wheelchair. Issues can even arise in inexpensive or cheaply made recliner style chairs. The best bet for keeping people with dementia comfortable is a wheelchair with clinically proven seating like Broda Comfort Tension Seating.® Comfort Tension Seating increases sitting tolerance and decreases the risk of pressure injuries by forming to the body's natural pressure points. Combined with therapeutic tilt, injuries can be dramatically reduced.
Movement can also be important for people with dementia. Broda Pedal wheelchairs have a low seat surface height, allowing the user to be mobile by pedaling with their feet or self-propelling with their hands on the easy-to-reach wheels. Some models, such as the Encore Pedal Wheelchair, also offer optional dynamic rocking, which emulates the movement of a rocking chair. This feature is caregiver-activated and tension adjustable for different body types. Movement, such as rocking, is soothing and promotes muscle usage and relaxation simultaneously.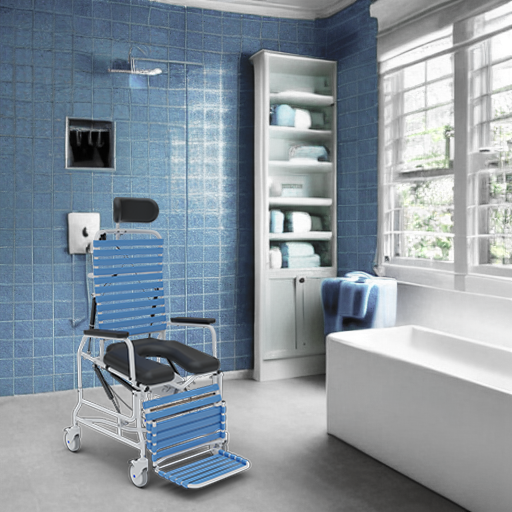 Bathing is a challenge with dementia. Consider investing in a shower commode wheelchair to make the hygiene routine more comfortable and safer for both user and caregivers.
The Broda Hygiene Chairs like the Revive Shower Commode has removed barriers to bathing through a comfortable seat surface and ergonomic positioning features. The tilt and recline functionality make it easy to bathe the whole person comfortably with only one caregiver and creates the perfect setup for thorough and dignified skin assessments.
About Broda
Broda wheelchairs provide comfort in long-term and complex care covering tilt-in-space and recline positioning wheelchairs, mobility wheelchairs, rehab wheelchairs, shower commodes, rocking wheelchairs, and gliders. Our mission is to provide exceptional comfort for individuals who need clinically proven support in assisted living, skilled nursing, hospice and palliative care, home health, acute care and independent living and other healthcare environments. Comfort is Essential, and when it comes to providing comfort, Make Sure. It's a Broda. Their full line of tilt-in-space positioning chairs has been improving people's lives for more than 40 years. For some, having the appropriate chair or wheelchair from Broda means relief from chronic pain, for others, it's maintaining independence, and in many cases, it means getting out of bed for the first time in months to engage in their surroundings.
Broda Suggestions for Dementia