Neoplastic epidural spinal cord compression (ESCC), a common complication of cancer, can cause symptoms that can be life-altering and result in permanent disability. The annual incidence of symptomatic ESCC is 3%–5% of patients with terminal cancer. The most common cause of ESCC is metastasis from a primary malignancy of the lung, prostate, or breast.
Symptoms & Treatment of Epidural Spinal Cord Compression
Twenty percent of adults with cancer receive their cancer diagnosis after seeking care for complications related to ESCC. Patients with ESCC may have a variety of symptoms, including pain at the site of the spinal lesion, weakness of the extremities, impaired gait, paralysis, numbness, paresthesia, and bowel and bladder dysfunction (Laufer et al., 2022). Local treatments include radiation therapy and surgery. Systemic treatment with chemotherapy has also been used (Laufer et al., 2022).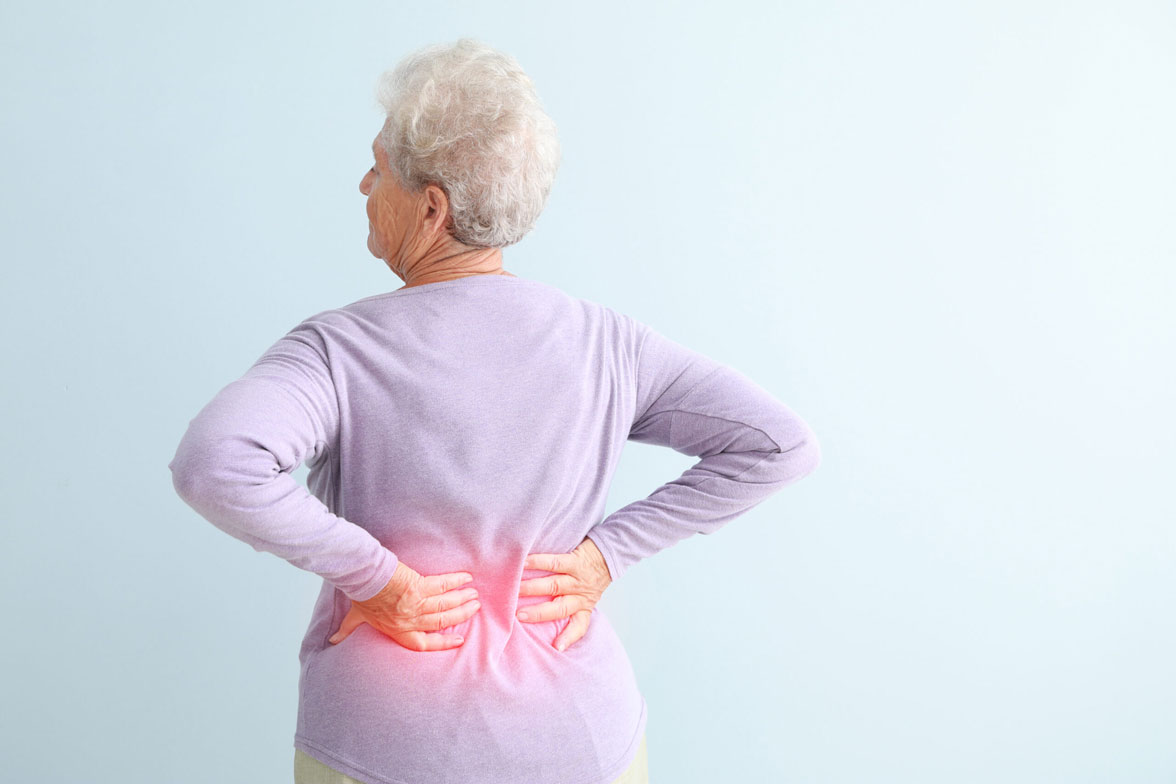 Patients symptomatic from ESCC will benefit from supportive care that includes the use of mobility devices such as a wheelchair. This is true whether they are pursuing traditional rehabilitation with the goal of achieving maximal recovery, returning to baseline function, or focusing on the quality of life and independence when recovery or improvement in function is not attainable.
Up to 35% of hospitalized patients with cancer have some degree of weakness leading to functional deficits; 32% require assistance with activities of daily living, and 23% have limitations with ambulation (Huber et al., 2021). A large proportion of patients (85%) in the terminal stage of the disease want to be able to walk or at least be mobile with a wheelchair (Huber et al., 2021).
Overcoming Bed Rest Challenges with Mobility Equipment
Huber et al. (2021) also wrote that inability to be mobile outside of a bed led to feelings of depression and anxiety, which can impact the quality of life. A study conducted among patients with a terminal diagnosis or advanced cancer showed that physical activity not only led to an improved physical state but also improved emotional and psychological states and enhanced quality of life (Huber et al., 2021). Advanced cancer did not preclude patients from participating in physical exercises daily while hospitalized, as noted in up to 93% of cases (Huber et al., 2021).
This highlights the benefits of adaptive devices such as a wheelchair in promoting mobility among patients with physical impairments. Improved mobility promotes independence and decreases the need for physical assistance from caregivers. Enhanced mobility can also improve patients' emotional and psychological well-being, leading to enhanced quality of life. Ultimately, this will result in less utilization of healthcare resources.
Broda Wheelchairs for Spinal Cord Compression
If you have a patient or loved one who has ESCC, a Broda wheelchair is an excellent solution for improved mobility and independence. Getting out of bed is critical for many reasons (Guedes et al., 2018), (Liu, 2015):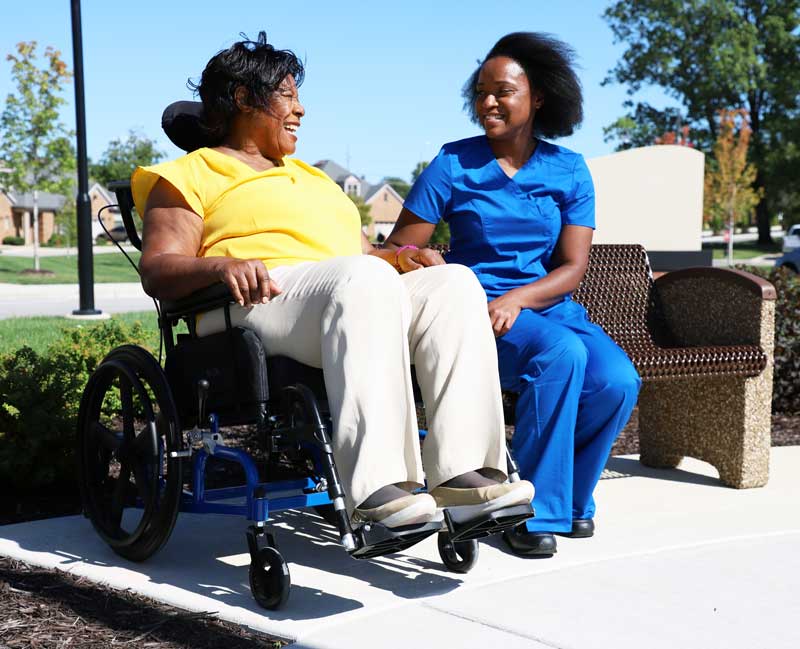 The cardiovascular system suffers after just 20 hours of bed rest. Cardiac workload doubles for people with pre-existing heart disease.
Estimated muscle loss of 5.5% per day of bed rest
Loss of bone density
Increased risk of urinary tract infection (UTI)
Changes in renal drainage
Increased risk of pressure injury
Negative effects on executive functioning, emotion, and physiological activity
Seating and positioning that is comfortable, supportive, and adjustable can make all the difference.
Achieving Comfort & Independence with Broda
Broda wheelchairs provide the ideal seating solution for individuals with epidural spinal cord compression. Tilt and recline positioning wheelchairs from Broda, such as the Synthesis Positioning Wheelchair, relieve pressure and pain that comes from sitting for extended periods of time. Broda's mission is to provide exceptional comfort for individuals who need clinically proven support in assisted living, skilled nursing, hospice and palliative care, home health, acute care and independent living, and other healthcare environments. Our full line of tilt-in-space positioning chairs has improved people's lives for over 40 years.
For some, having the appropriate chair or wheelchair from Broda means relief from chronic pain. For others, it means maintaining independence and in many cases, getting out of bed for the first time in months to engage in their surroundings.
Broda Suggestions for Epidural Neoplastic Spinal Cord Compression
References
Huber MK, Wilson CM, Li NY. Acute palliative physical therapy services for a patient with metastatic rectal cancer and subsequent spinal cord compression. Cureus. 2021;13(9):e17691. doi: 10.7759/cureus.17691. PMID: 34650865; PMCID: PMC8487640.
Laufer I, Schiff D, Kelly HR, & Bilsky M. (2022). Clinical features and diagnosis of neoplastic epidural spinal cord compression. UpToDate. Accessed August 31, 2022. Available at: https://www.uptodate.com/contents/clinical-features-and-diagnosis-of-neoplastic-epidural-spinal-cord-compression?search=spinal%20cord%20compression%20in%20metastatic%20disease&source=search_result&selectedTitle=1~150&usage_type=default&display_rank=1
Liu, Q., Zhou, R., Zhao, X., & Oei, T. (2015). Effects of prolonged head-down bed rest on working memory. Neuropsychiatric Disease and Treatment, 835. https://doi.org/10.2147/NDT.S76292
Guedes, L. P. C. M., Oliveira, M. L. C. de, & Carvalho, G. de A. (2018). Deleterious effects of prolonged bed rest on the body systems of the elderly – a review. Revista Brasileira de Geriatria e Gerontologia, 21(4), 499–506. https://doi.org/10.1590/1981-22562018021.170167